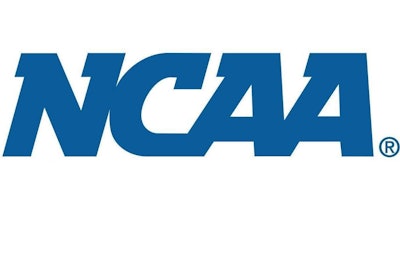 The Lake Erie men's and women's track and field program violated NCAA rules when the former head coach provided impermissible inducements and benefits to prospective and enrolled student-athletes. As a result, seven men's and women's track and field student-athletes competed in 14 contests and received actual and necessary expenses while ineligible, according to an agreement released by the Division II Committee on Infractions.
Impermissible recruiting inducements and benefits
Lake Erie, the former head coach and NCAA enforcement staff agreed that between August 2021 and March 2022, the former head coach provided more than $2,000 in impermissible recruiting inducements, ranging from athletics gear to hotel accommodations. The former head coach directed a graduate assistant to send athletics gear through overnight shipping to two prospective student-athletes for signing day. He also provided athletics gear to more than 15 prospects and their families during official and unofficial visits. Regarding the hotel accommodations, the head coach permitted a prospect's girlfriend to receive lodging at a hotel and meals paid for by the school.
Additionally, the head coach provided more than $250 in impermissible benefits to student-athletes. Specifically, the former head coach failed to follow the school's occasional meals policy when he provided meals for track and field student-athletes. This conduct led to seven student-athletes competing while ineligible in 14 contests.
Additional impermissible activities surrounding official visits
Beyond the inducements, the parties agreed that the head coach engaged in additional recruiting violations in conjunction with prospects' official visits. These violations included arranging and observing an impermissible tryout with a prospect during his visit to campus and failing to obtain the high school transcripts of three prospects and place them on the institutional request list before their official visits.
Head coach responsibility
All parties agreed that the former head coach was responsible for the violations detailed above. He also demonstrated that he failed to promote an atmosphere for compliance when he involved other track and field coaches in the violations.
Failure to monitor
Lake Erie and the enforcement staff agreed that the violations in the men's and women's track and field program demonstrated that the school violated the NCAA principle of rules compliance by failing to establish adequate compliance monitoring systems, adequately monitor its existing compliance monitoring systems and provide sufficient rules education to the head coach.
Penalties
This case was processed through the negotiated resolution process — a process by which all parties agree to the violations and prescribed penalties and waive the right to appeal. Lake Erie, the former head coach and the Committee on Infractions agreed that this case included both major and secondary violations of NCAA rules.
The committee prescribed the following agreed-upon penalties:
Two years of probation.
A fine of $1,500.
Vacation of team and individual records in which the student-athletes competed while ineligible.
A two-year show-cause order for the former head coach. Any member school employing the former head coach during this period must restrict him from all athletically related activity.
Members of the Committee on Infractions are drawn from NCAA member schools and conferences and members of the public. The members of the committee who reviewed this case are Jessica Chapin, director of athletics at American International; David Hansburg, director of athletics at Colorado School of Mines; John David Lackey, attorney; Richard Loosbrock, faculty athletics representative at Adams State; Melissa Reilly, associate commissioner at the East Coast Conference; and Jason Sobolik, assistant athletics director for compliance and student services at Minnesota State University Moorhead.