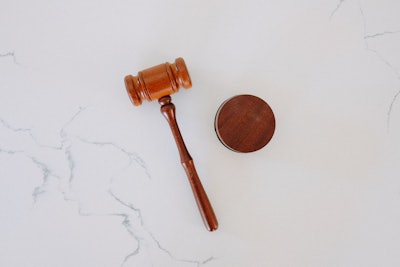 File Photo/Unsplash
A 2nd U.S. Circuit Court of Appeals in New York City on Monday agreed to reconsider a lawsuit concerning a Connecticut policy allowing transgender students to compete in girls' high school sports.
Two months ago, a three-judge panel upheld the Connecticut rule. The lawsuit involved four cisgender runners who said they were unfairly forced to race against transgender athletes in high school competitions.
The Associated Press reported Tuesday that the federal appeals court has reinstated the challenge to Connecticut's policy.
Appeals court to reconsider Connecticut's transgender athlete policy (from @AP) https://t.co/PlMxc8oh6Y

— Dave Collins (@DaveCollinsAP) February 14, 2023
The court said in a decision Monday that a majority of its judges voted in favor of rehearing the appeal, a rare move by the court. The court didn't say why it voted on whether to rehear the case, and none of the parties to the lawsuit requested a rehearing.
According to the AP report, the court has become more conservative in recent years. Five of its 13 judges — excluding several senior judges — were appointed by former President Donald Trump.
Christiana Kiefer, a lawyer with the conservative Alliance Defending Freedom, which represented the four Connecticut cisgender athletes, told the AP that the group was glad the court decided to rehear the case.
"Every woman deserves the respect and dignity that comes with having an equal opportunity to excel and win in athletics, and ADF remains committed to protecting the future of women's sports," Kiefer said in a statement.
Laws banning transgender women or girls in sports have been passed in 18 states, the AP reported.
In the Connecticut case, four cisgender runners filed a lawsuit in 2020 against the state's Interscholastic Athletic Conference and several local school districts. In December, the 2nd Circuit Court of Appeals affirmed the decision to toss the high-profile Soule v. Connecticut Association of Schools Inc. lawsuit.
The three-judge panel had said that the four athletes lacked standing to sue — in part because their claims that they were deprived of wins, state titles and athletic scholarship opportunities were speculative.
Two transgender sprinters at the center of the lawsuit were defended by the American Civil Liberties Union, which said Tuesday that it looked forward to defending the state's policy again.
"As the initial ruling found, cisgender girls lose nothing from the participation of transgender girls and Connecticut's policy simply recognizes the right of all student athletes to equal participation and protection under Title IX," Joshua Block, an attorney for the ACLU, said in a statement, as reported by the AP.
CIAC officials declined to comment Tuesday, but has previously said that its policy is designed to comply with a state law that requires all high school students be treated according to their gender identity. The association also said the policy is in accordance with Title IX.
All the student athletes involved in the lawsuit have since graduated.