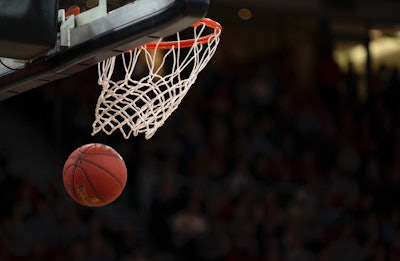 The School District of Beloit has developed a safety policy for students should they experience racism or unsportsmanlike conduct at any sporting event going forward.
The move by the board comes after Beloit boys' basketball players and their parents observed clearly racist actions by opposing students during the WIAA Division 1 Regional Semifinals basketball game held in Muskego, Wisc., on March 3.
According to the Beloit Daily News, the School District of Beloit has written policy that will allow athletes to leave any event if they encounter racism or unsportsmanlike conduct.
Prior to the March 3 contest, Beloit players found swastikas and racist language in their locker room. During the contest, their parents witnessed Muskego fans dressed as gang members or "thugs", with many students were wearing black tank tops shirts, pajama pants and ski masks. Others made monkey noises during the game.
Beloit superintendent Willie Garrison II said he has had several conversations with Muskego-Norway School District officials since the game, and he has scheduled an in-person meeting with Muskego officials this week. Muskego officials have apologized for the incident and said they are investigating the matter.
Related: High Schools Investigating After Racist Messages Found in Locker Room
"We take this matter very seriously. All students should be able to play in a safe, competitive sports environment," Garrison said in his letter to families in the district. "These actions do not represent the School District of Beloit's beliefs or mission statement. We want our student-athletes and families to know we want safe learning environments in our schools and at athletic activities/events."
Garrison said that any time players or coaches experience racist slurs or behavior, immediate action will be taken to keep students safe. Beloit coaches will call a timeout and speak with appropriate coaches, officials and referees about any questionable behavior, and they will ask that WIAA rules be adhered to. If the offending behavior persists, Garrison said Beloit student athletes and coaches have two options: Return to the locker room and load buses to leave the sporting event; Or, return to the locker room and have discussions with athletic directors and officials to determine if the sporting event should continue.
"I believe you cannot drive out hate with hate, but as a Purple Knight community, we will not allow our students to be subject to this behavior," Garrison said in the letter to families. "We can't determine what another community will do or how it will choose to handle a much greater conversation rooted in dismantling systematic and institutionalized racism. The Board of Education and the School District of Beloit are committed to the safety and well being of all students at all times."