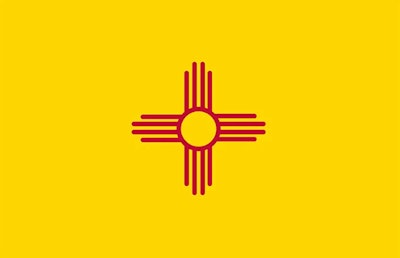 New Mexico governor Michelle Lujan Grisham is pursuing legislation that would criminalize hazing and abuse after two state universities were named in recent lawsuits.
"I am appalled by the allegations at New Mexico public universities involving hazing and abuse - outrage doesn't go far enough," Lujan Grisham said in an April 28 statement. "It is the responsibility of higher education leadership and governing boards to establish a safe, healthy environment for students, and I'm incredibly disappointed that it does not appear to be a priority at some of the state's public colleges and universities."
The governor's announcement comes after three student-athletes filed a civil rights lawsuit against Eastern New Mexico University over hazing and abuse. And just last week, former New Mexico State basketball players Deuce Benjamin and Shakiru Odunewu, along with current Las Cruces High Basketball Coach William Benjamin, filed a lawsuit against the university, two of its coaches and three players in a hazing related case.
Related: Lawsuit: ENMU Didn't Act on Claims Coach's Husband Assaulted Players
According to the Las Cruces Sun News, New Mexico is one of just six states that does not have an anti-hazing law in place.
"I — along with my administration — have ZERO tolerance for abuse of any kind, and I will root out cultures of hazing and abuse at every higher education institution in New Mexico," Grisham said. "In the next legislative session, I will be putting anti-hazing and abuse legislation on the call, making it unequivocal in state law that hazing is a crime and those who do harm to others will be held accountable to the fullest extent of the law."