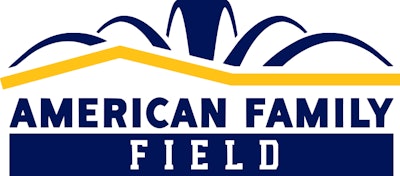 The Wisconsin Legislature's Republican-controlled budget committee killed more than 500 proposals from Democratic Governor Tony Evers with a single vote Tuesday, including a measure to use state funds to pay for renovations at the Milwaukee Brewers' American Family Field.
As reported by The Associated Press, Evers had proposed tapping the state's record-high $7 billion budget surplus to pay for a wide array of spending priorities that Republicans ultimately rejected.
Evers called the obstruction "foolish."
"These aren't fringe ideas, controversial concepts, or Republican or Democratic priorities — they're about doing the right thing," Evers said on Twitter after listing more than a dozen items being killed. "With a historic surplus comes historic responsibility, and today, when we can afford to do more, this vote is foolish and a wasted opportunity."
The vote kicked off the committee's work reshaping the nearly $104 billion two-year budget that Evers submitted in February, and comes as no surprise. Republicans, who control the state Legislature with large majorities, did the same with Evers' past two budgets and said they would do so again this year.
The AP's Scott Bauer reported that Evers had called for spending $290 million to repair American Family Field. Assembly speaker Robin Vos said in March that the plan would not pass and that Republicans were working on their own alternative to extend the team's lease, which is scheduled to expire in 2030. Evers' proposal would have extended it by 13 years, through 2043. The Republican stadium plan is expected to be debated outside of the budget.
As reported by Milwaukee's BizTimes in February, the $290 million in state money that Evers earmarked for repairs and upgrades to the stadium would cover a wide range of projects — from upgraded umpire and seasonal employee locker rooms to roof repairs to upgrades of field and club level suites.
After accounting for inflation and contingencies, a report by Brentwood, Tennessee-based Venue Solutions Group that was commissioned by the Brewers puts the total cost for repairs and upgrades at $428 million, with work taking place through 2040. The capital plan would have had a little more than 25 percent of the spending occur in the next three years and 61 percent by 2030, which is when the Brewers' current lease at the ballpark ends, Arthur Thomas of BizTimes reported.
The cost to build an entirely new facility like American Family Field, that meets Major League Baseball design standards, has 40,000 seats and a retractable roof, would be $1.55 billion to $1.6 billion if construction started in 2022, according to the VSG report.