Mack Beggs has won the Texas girls' 6A high school wrestling championship in the 110-pound weight class for the past two years. Mack would like to wrestle boys, but Mack was born a girl, and a University Interscholastic League rule requires him to wrestle athletes who match the gender on his birth certificate.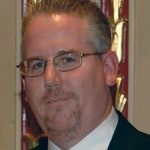 The issue of how to deal with transgender student-athletes — Mack is now a transgender boy — has perplexed high schools throughout the country for nearly a decade. Although the term is often misused, a transgender individual is one whose gender identity does not match the sex assigned at birth. According to a 2016 study by the Williams Institute at the UCLA School of Law, 1.4 million adults (.06 percent of the population) identify as transgender, but there is yet no clear understanding of the scope of transgender identification among high school students.

The locker room
Recently the focus has been on access to locker rooms or bathrooms students use, with the potential to impact students participating in sports.
The bathroom access issue became controversial in 2016 when North Carolina passed House Bill 2, requiring individuals, including students in state schools, to use restrooms and changing facilities that correspond to their birth sex. Bills like this automatically bar transgender individuals from using facilities that correspond with their gender identity. Although eventually repealed, the North Carolina bill caused an uproar and led the NBA to move its All-Star Game out of the state and the NCAA to relocate seven championship games.

Title IX and comparable facilities
These so-called "bathroom bills" are a relatively recent development. Title IX was enacted in 1972 to prohibit certain forms of discrimination in the educational environment, and in 1980 these prohibitions were extended to facilities, including bathrooms and locker rooms, requiring schools to provide comparable facilities to each sex.
The question surrounding transgender student-athletes and their access to these facilities hinges on whether bathroom policies negatively impact them "on the basis of sex" as prohibited by Title IX. Through guidance documents in 2010, 2014 and 2015, the Department of Education's Office for Civil Rights (OCR) started to clarify that discrimination of transgender individuals in this way is discrimination "on the basis of sex" and so prohibited by Title IX. This guidance culminated in a May 2016 Dear Colleague Letter (DCL) proclaiming that "discrimination based on a student's gender identity, include[s] discrimination based on a student's transgender status." Courts soon deferred to this guidance, upholding claims brought by transgender boys against school bathroom policies [G.G. v. Gloucester, 822 F.3d 709 (4th Cir. 2016)].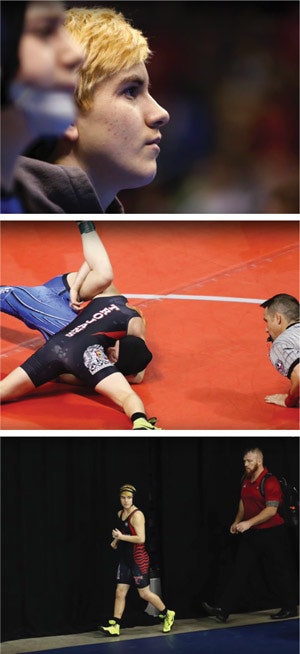 Response to OCR action
This success for transgender students hit a wall when 13 states joined Texas in a lawsuit against the federal government to get rid of the 2016 transgender guidance. In August 2016, a federal judge agreed and imposed an injunction stopping OCR from enforcing this guidance.
At around the same time, Ash Whitaker sued the Kenosha (Wis.) Unified School District arguing that its bathroom policy violated Title IX, and in September 2016 Whitaker won an injunction that stopped the district from enforcing the policy [Whitaker v. Kenosha Unified School District No. 1, 2016 WL 5239829 (E.D. Wis. 2016)]. Three months later, a similar case was decided in favor of a transgender girl [Dodds v. United States Department of Education, 845 F.3d 217 (6th Cir. 2016)].
In 2017, OCR changed course and issued new DCLs specifically withdrawing the past guidance supporting transgender rights. Then in early 2018, OCR announced that it would no longer investigate claims brought by transgender individuals over restrictive bathroom access policies.

If not OCR, then the courts
Transgender students seeking to claim their rights under Title IX can no longer rely on the support of OCR. However, the courts have not been so quick to turn them away. Even after OCR withdrew its transgender guidance, the Seventh Circuit upheld Ash Whitaker's claims against the Kenosha Unified School District [858 F..3d 1034 (7th Cir. 2017)].
Courts in Virginia [Grimm v. Gloucester Cty. Sch. Bd., 302 F. Supp. 3d 730 (E.D. Virg. 2018)], Pennsylvania [Doe by and through Doe v. Boyertown Area School District, 276 F.Supp.3d 324 (E.D. Penn. 2017)], Maryland [M.A.B. v. Bd. of Educ., 286 F. Supp. 3d 704 (D. Mary. 2018)] and Florida [Adams v. Sch. Bd. of St. Johns Cty., Fla., 2018 WL 3583843 (M.D. Fla. July 26, 2018)] have also supported transgender student claims. Instead of relying on any federal guidance, these courts have analyzed Title IX's prohibitions of discrimination "on the basis of sex" and "conclude[d] that the meaning of 'sex' in Title IX includes 'gender identity' for purposes of its application to transgender students." Id. at *23.

Why should we care?
School officials often believe that the perceived privacy rights of other students should trump the rights of transgender students, and parents are often vocal in their opposition to treating transgender individuals according to their gender identity, as are the many fans who boo Mack Beggs when he continues to win in a class that he does not want to participate in.
In the end, it is important to understand why this issue matters. According to a 2016 study in the New England Journal of Medicine, as well as FBI reports, transgender students often are the target of hate crimes and suffer some of the highest suicide rates of any group.
In addition, the cases brought by transgender students clearly show the indignities they face. Often refusing to use the restroom during school hours, they avoid taking in enough fluids, causing serious physical harm. They face emotional and psychological harm that comes not only with their transition, but with the treatment typically faced by adolescents considered different by their peers.
Sometimes, thankfully, the kids have it right. When Ash Whitaker first won his case, his classmates, who already treated him as a boy, were there to celebrate and support him. Perhaps in the future, additional changes will be made in school policies to further protect these vulnerable students.
---
This article originally appeared in the October 2018 issue of Athletic Business with the title "Courts provide rare comfort to trans high school students." Athletic Business is a free magazine for professionals in the athletic, fitness and recreation industry. Click here to subscribe.