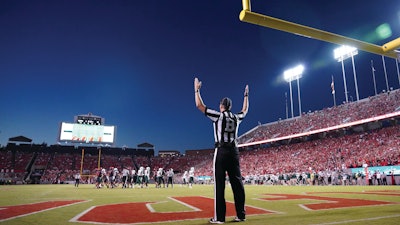 Over the past 10 years, a series of legal cases have chipped away at the foundation of the National Collegiate Athletic Association's amateur athletics model.
The first case was in 2015, when the Ninth Circuit upheld the District Court's decision in O'Bannon v. NCAA, 802 F.3d 1049 (2015) that the NCAA's restrictions on college athletes violated federal antitrust law. While it agreed that the athletes were "amateurs" and that the NCAA could restrict schools from paying athletes, the Ninth Circuit concluded that any restraints below the full cost of attendance were illegal.
The next case to challenge the NCAA's amateur sports model was Alston v. NCAA, 141 S. Ct. 2141 (2021). In Alston, the United States Supreme Court reaffirmed the Ninth Circuit's ruling that the NCAA was subject to antitrust laws and that any restraints that limited educational benefits to athletes violated such laws. In his concurring decision, Justice Brett Kavanaugh wrote that the NCAA and its member colleges have built and maintained a massive money-raising enterprise on the backs of college athletes who were not being fairly compensated. The NCAA, Kavanaugh noted, is not above the law and should therefore pay its workers (college athletes) a fair-market rate. However, while Kavanaugh's concurring opinion has received a lot of attention, it should be noted that no other justices attached their names to his decision.
Log in to view the full article