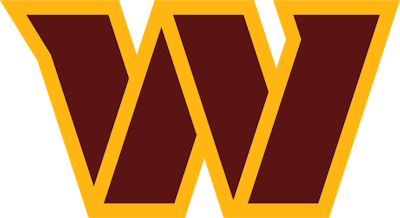 The NFL's Washington Commanders have been ordered to pay more than $600,000 for the team's alleged mishandling of season-ticket deposits.
The Commanders settled with the District of Columbia attorney general's office, which alleged the team didn't return deposits from season-ticket holders and made it difficult for fans to get refunds. The team's actions would have been in violation of the D.C. Consumer Protection Procedures Act.
As a result of the settlement, the Commanders have agreed to pay approximately $200,000 to those who were impacted and $425,000 to the District of Columbia.
SI.com reported that when the lawsuit was filed last November, the team claimed it hadn't accepted premium security deposits in decades. The team reiterated that claim in a statement on Monday.
"We have not accepted security deposits or seat licenses in more than a decade and have been actively working to return any remaining deposits since 2014," the team's statement read. "We are pleased to have reached an agreement on the matter with the DC Attorney General and will work with the office to fulfill our obligations to our fans."