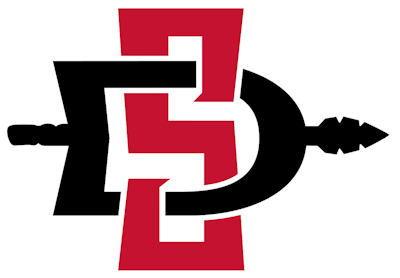 Hailed as "a major victory for the women at SDSU and for women nationwide" by the lead plaintiffs' attorney, a federal judge has ruled that a class-action lawsuit against San Diego State University over allegations of discrimination against female athletes can move forward.
As reported by CBS affiliate KFMB in San Diego, Arthur Bryant of the firm Bailey & Glasser. Bryant represents 17 female athletes who claim the university violated Title IX. The athletes, who were part of the track and rowing teams, said SDSU deprived them of more than $5.36 million in financial aid between 2010 and 2020, alleging this practice still continues to this day."
Instead of giving them a proportionate share of financial aid dollars, it is actually depriving them of over $600,000 a year and giving the men $600,000 more than they're supposed to have," said Bryant, as reported by KFMB's Shannon Handy.
In addition, the women said they were treated differently and retaliated against after speaking out. Bryant recalls one claim involving the track coach who allegedly told those who joined the lawsuit it was both disappointing and a distraction, adding that participating in college sports was a privilege not a right.
"And, after she said that, all of the rest of the track team members who had expressed an interest in being involved had said never mind, we're not gonna do anything to jeopardize our scholarships or upset our coach," Bryant said.
The federal judge initially dismissed two of the original three claims. After Bryant recently refiled an updated version, the same judge ruled it can move forward, a key step toward trial, Handy reported. During an interview with KFMB last year, one of the athletes involved said, "Above everything else, we want women and men athletes to be treated equally."
A spokesperson for San Diego State responded to the judge's latest ruling by stating:
"The Court's ruling simply means that some of the plaintiffs' allegations meet the minimum requirements for eligibility to proceed to the next phase of the case, which is still in its infancy. The Court expressly carved out any opinion about whether the plaintiffs would be able to prove any monetary damages at some point in the future.
SDSU's funding level for women's scholarships, and its female athletic participation, is and remains among the highest for all Mountain West schools, all schools in California, and the NCAA. SDSU awards almost all possible scholarships permitted under NCAA rules for both its men's and women's teams, with the remaining fraction explained by legitimate, non-discriminatory reasons within SDSU coaches' discretion. SDSU does not discriminate against its female student-athletes. The university supports and promotes its female student-athletes, and is proud of their accomplishments. Throughout the history of our program, our female student-athletes have represented a wide range of sports and are high achievers both on and off the field."