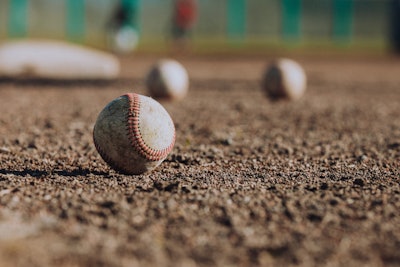 A Florida man was arrested this week after punching an umpire at his son's baseball game.
Video of the incident surfaced online and appears to show the umpire, Reinaldo Mora, standing by the backstop just after the game. A man police identified as Jorge Aponte Gonzalez walks up from behind and punches Mora in the head.
The video shows Mora immediately fall to the ground as concerned players and parents run to help. Two men restrained Gonzalez after the attack.
"This umpire … does this because he has a passion for baseball and he likes to give back to his community and he loves to dedicate his time to baseball and to kids," Sheriff Marcos Lopez said at a news conference last week. "He's a good man."
Mora, who is a veteran, told WKMG-TV that the attack took him by surprise.
"All of a sudden I felt something here in my temple. Knocked me down," Mora said, adding that he believes it happened because he had given an unsportsmanlike conduct warning to Gonzalez's son earlier in the game.
Gonzalez's son was upset about the warning and repeatedly cursing.
"Every game I go with the mentality of have fun. The day you stop to have fun sell your equipment and go fishing," Mora said. "We have a job to do. We want to be as invisible as possible. And I guess I wasn't invisible for this individual."
Gonzalez was arrested on charges of charges of battery on a sports official and disruption of a school function. Prosecutors ultimately will decide whether to try the case and what charges Gonzalez will face, if any. Gonzalez laughed while being arrested.
"He's basically laughing because I told him, you're being arrested, and he said, 'I'm being arrested for defending my kid?'" Lopez said, adding that he responded by telling Gonzalez: "There is no reason for you to take this to this level."