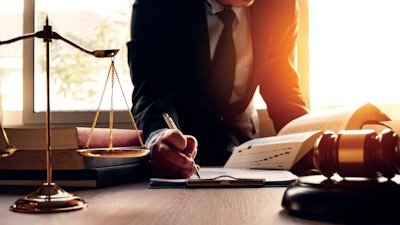 One area of sports law that seems to receive little attention is Title VII of the Civil Rights Act of 1964. Title VII is a comprehensive federal law that makes it illegal for an employer to "discriminate against any individual with respect to compensation, terms, conditions, or privileges of employment, because of such individual's race, color, religion, sex, or national origin" (42 U.S.C. §§ 2000e-2(a)).
Title VII is regulated by the U.S. Equal Employment Opportunity Commission, which is charged with investigating discrimination claims in hiring, firing, training, compensating, designating work assignments, promoting, demoting, or any other employment activity. If the EEOC is unable to settle alleged violations, the EEOC or the complaining party may file suit in federal district court.
A recent case illustrating how Title VII can protect coaches is Telma Hall v. Alabama State University, Case No. 2:16-cv593-JTA.
Investigatory inconsistency?
Telma Hall was employed as Alabama State University's head softball coach from October 2005 through May 2014. As head coach, Hall was responsible for recruiting, budgeting and reporting NCAA violations. Beginning in the summer of 2013, she also worked as an adjunct professor. During her employment at ASU, Hall also attended graduate school.
On March 2 and 3, 2014, ASU president Gwendolyn Boyd received two emails from parents of softball players complaining that Hall did not provide sufficient food to the athletes during team travel, that athletes were left on a bus, and that practice hours prevented students from eating in the cafeteria. Based on the emails, Hall was placed on paid administrative leave, banned from campus and prohibited from having any student contact, thus preventing her from serving as an adjunct professor or participating in the graduate-level classes in which she was enrolled.
ASU athletic director Melvin Hines recommended to Boyd that Hall be suspended. This recommendation was reached after consultation with Boyd, ASU general counsel Kenneth Thomas, and human resources personnel. ASU eventually terminated Hall's employment on May 2, 2014. On Oct. 21, 2016, the NCAA issued a Public Infractions Decision announcing an agreement between enforcement staff, ASU and Hall that the softball program had exceeded practice time limits established by the NCAA.
Hall challenged her termination under Title VII, arguing that ASU discriminated against her based on her gender and in retaliation for complaining about differential treatment based on gender in violation of Title VII. In addition, she claimed that ASU paid her less than similar male employees, denied her contracts with the same terms/benefits, and provided her with less financial support for her sport than it provided her male counterpart — the head baseball coach. Finally, Hall claimed that ASU subjected her to stricter scrutiny than male counterparts within the university, including the head baseball coach.
In support of these claims, Hall noted that during her time at ASU, the baseball coach was compensated with a base salary more than three times Hall's salary, a car allowance, a signing bonus, and additional performance bonus opportunities that Hall did not have. More importantly, the baseball coach was under investigation for NCAA violations after a parent complained that he had been requiring his athletes to use performance-enhancing drugs. Despite those complaints, ASU did not ban the baseball coach from campus or from contact with students during his particular investigation.
Since the school's investigation into her behavior was similar to that of the baseball coach, Hall argued she should have been subjected to the same protocol. Additionally, Hall pointed out that other male coaches were not suspended during investigations even after allegations of sexual relationships with students, and NCAA violations concerning student welfare. Therefore, Hall argued that ASU treated her differently than similarly situated employees.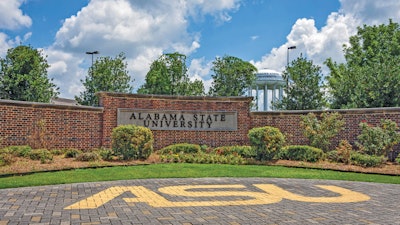 Establishing a Title VII violation
In reviewing the facts, the court held that to establish a Title VII violation, Hall had to establish that a) she belongs to a protected class (female); b) she was qualified to do the job; c) she was subjected to an adverse employment action; and d) her employer treated similarly situated employees outside of her class (males) more favorably.
Based on the facts, the court ruled in favor of ASU with respect to Hall's pay and incentives claim, program budget claim and termination claim, because there was enough evidence presented to give legitimate reasons for the differences in all the issues. For example, the baseball coach's pay and incentives were higher based on his experience and success rate. The court also found that differences in the baseball and softball programs justify a difference in their budgets. Finally, the court concluded that there were multiple reasons, including inferior performance, given for Hall's termination.
The court, however, did find evidence that Hall suffered an adverse employment action when ASU applied different work or disciplinary rules to Hall compared to the male coaches. In support of this finding, the court noted that Hall was banned from campus and therefore unable to access her files or participate in the investigation into her behavior, and denied any opportunity to respond to allegations. Unlike male coaches under investigation, Hall was banned from campus and deprived of the employment benefit of tuition-free classes. Additionally, the ban resulted in her adjunct teaching contract not being renewed.
ASU argued that because Hall continued to get paid during her suspension, she did not suffer any adverse employment action. In rejecting this argument, the court noted that while a paid suspension can be a useful tool for an employer to hit pause and investigate an employee accused of wrongdoing without fear of Title VII liability, it found that the actions ASU took with Hall — suspending her, barring her from contact with all students, preventing her from teaching classes, stopping her from taking her own classes, denying her access to her own files — constituted a serious and material change in the terms, conditions or privileges of her employment. Therefore, the court ruled there was sufficient evidence to conclude that Hall's suspension was an adverse employment action because she was not being fully compensated as she had been previously.
A trial jury concluded Dec. 14, 2022, that Hall's gender was a motivating factor in ASU suspending her from her coaching position and awarded her $800,000.
Discrimination takes many forms
What lessons can college and athletic administrators learn from the jury's verdict in Hall v. Alabama State University?
First, it is important to remember that Title VII protects employees from not only gender discrimination, but also from discrimination due to an employee's race, color, religion or national origin in hiring, firing, training, compensating, designating work assignments, promoting, demoting, or any other employment activity. Therefore, it is essential that employers do not discriminate against employees based on their race, color, religion, gender or national origin.
Second, as noted in Hall, there may be legitimate nondiscriminatory reasons for treating employees differently. For example, the baseball coach's pay and incentives were higher based on his experience and success rate. Multiple reasons, including inferior performance, were given for Hall's termination. However, college and athletic administrators must be aware that in the absence of a legitimate nondiscriminatory reason, the reason for the different treatment is assumed to be unlawful discrimination.
Finally, it must be noted that even though not an issue in this case, Title VII protects not only employees, but applicants, as well. For example, Brian Flores' race-discrimination lawsuit against the NFL is based on Title VII and the claim that the Rooney Rule is a sham. Therefore, Title VII not only protects existing employees from discrimination based on race, color, religion, gender or national origin, but job applicants, too.