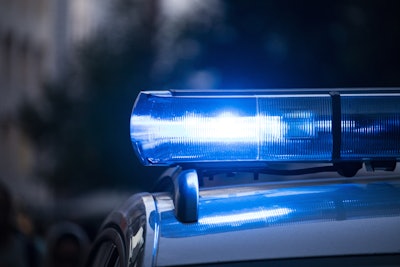 File Photo/Unsplash
A student-athlete at a high school in Kentucky is alleging the wrestling coach cursed at him, slammed him on a table and held him by the shirt.
Western High School wrestling coach Damien Smith is accused of attacking and assaulting a freshman wrestler after an event, WLKY News reports.
On Tuesday afternoon, Jefferson County Public Schools police took Smith into custody and charged him with misdemeanor assault.
The 15-year-old alleged victim told WLKY News that the alleged assault happened in Shively after a banquet for the WHS wrestling team almost two weeks ago.
The teen said he and Smith were fighting verbally, and that later escalated to violence.
"I told him to stop. I was begging for help," the 15-year-old said, as reported by WLKY News. "He came up from behind me and said, 'There he is.' He grabbed me by the collar. He put me up against a table. He proceeded to slam me on the table. He started yelling and cussing in my face.
"He held my wrist. He had me by the collar like this. He kept cussing in my face. I tried to get back up again. He said, 'No, you can't get back up,' and he slammed me back on the ground."
The alleged victim told WLKY News the incident was witnessed by five other students, two alumni and another wrestling coach.
"He tried to actually come back at me. That's when my other coach stepped in and held him back," the teenager said.
JCPS began an investigation into the incident and reassigned Smith to a position at the bus compound, where he does not have any contact with students.
The teen also said that during the investigation, the coach reached out to his mom to make amends.
"The next day, the coach actually called, and he was apologizing. He texted her and apologized to her," the alleged victim said.
The text message, obtained by WLKY News and confirmed to be from Smith's phone, reads in part: "What I did was a bully move that wouldn't work on a grown man. If I could take it back, I would."
In the meantime, the 15-year-old student says the coach had been one of his favorite coaches.
"We were like real cool. I played with him all the time. He plays with me back. We're always cool," the teen said. He told the news station he still doesn't know what sparked the violent episode.
"My other coach came to me and said he was having a bad week, so I guess he took his anger out on me," he said. "I was very disappointed. More disappointed than sad."