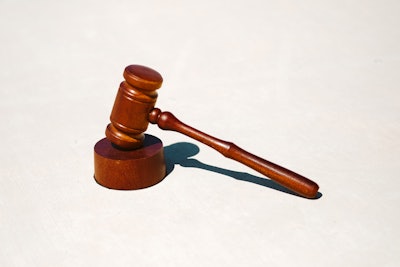 File Photo/Unsplash
A woman is suing a fitness center in Michigan in connection with an incident in which a man took inappropriate photos of her and other women in the tanning bed. The woman alleges that the gym is liable in the incident because they did not act to stop the man after employees caught him taking pictures in prior incidents.
In the lawsuit, which was filed Nov. 3, it is alleged that staff at Viking Fitness Center in Marysville allowed Corey Normandin to continue visiting the gym even after an employee caught him taking photos of nude women in the center's tanning booth.
The Port Huron Times Herald reported Monday that 33-year-old Corey Normandin was arrested in August 2022 after a woman reported he had tried to take photos of her while she was in the tanning booth. Normandin was sentenced in March to up to 10 years in prison after he pleaded guilty to six counts of capturing or distributing an image of an unclothed person and six counts of using a computer for a crime.
The lawsuit claims the gym was negligent in allowing Normandin to return to the facility after he had been caught attempting to photograph a woman. According to the complaint, another victim in the criminal case against Normandin had told the gym in June 2022 that a man had tried to open the tanning bed while she was using it and attempted to take a photo of her.
The plaintiff in the lawsuit filed Nov. 3 was a victim in the criminal case, and was 18 years old at the time Normandin was arrested, the Port Huron Times Herald reported.
That woman told staff what happened, and a staff member identified Normandin as the man trying to open the tanning by reviewing security footage at the gym.
"Despite the complaint and determining Normandin was the person who attempted to gain access to the female member while in the tanning machine, the Defendant took no action against Normandin of any kind, and Normandin continued to have full access to the health club," the complaint states.
Normandin was able to continue photographing women, including the plaintiff, by hiding his phone in the tanning booth, according to the lawsuit, as reported by the Times Herald.
Jeff Bohm, who owns Viking Fitness Center and is also chairman of the St. Clair County Board of Commissioners, disputed the plaintiff's allegation, saying Viking Fitness Center reported Normandin to the Marysville Police Department as soon as it discovered his behavior and revoked his membership.
Court records state that Marysville police received a report of Normandin's behavior on Aug. 23, 2022, two months after the lawsuit claims the first photographs were taken.
Justin Morgan, the attorney representing the plaintiff, said the report made to police included a statement by a Viking Fitness employee stating the inappropriate photos began in June.
No court dates had been set in the case as of Monday's report by the Times Herald.