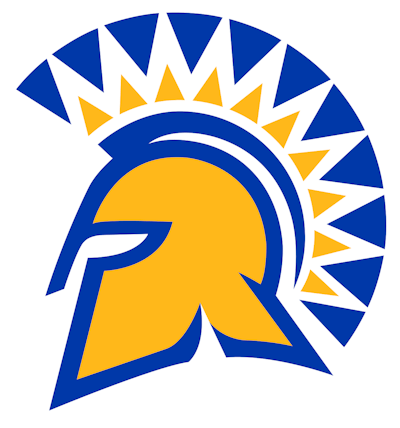 Former San Jose State University director of sports medicine Scott Shaw was sentenced Tuesday in the Northern District of California to 24 months in prison, one year of supervised release, a $15,000 fine and restitution to be determined at a later date for sexually abusing female student-athletes under the guise of providing medical treatment.
As part of the plea agreement, Scott Shaw admitted that between 2017 and 2020,he violated the civil rights of four students who played on women's athletics teams by touching their breasts and buttocks without their consent and without a legitimate medical purpose, according to a release from the U.S. Department of Justice.
"This sentence should send a clear message that public school officials who exploit their positions of authority to sexually abuse and harass students will face serious consequences for their actions," assistant attorney general Kristen Clarke of the Justice Department's Civil Rights Division said. "The Justice Department will not tolerate violations of civil rights committed under the guise of legitimate medical treatment by those in positions of power and trust."
The years-long case — which included resignations, accusations of a cover-up, one mistrial and SJSU paying Shaw's victims $1.6 million — remains one of the most-extensively covered by AB Today, with 20 separate stories detailing its progress (key words "Scott Shaw" at athleticbusiness.com).
"Scott Shaw was entrusted to care for athletes in the California State University system," said Patrick Robbins, first assistant U.S. attorney for the Northern District of California. "Instead, he used his power over female athletes to violate their civil rights by sexually groping them without their consent and without any medical justification. Such criminal assaults on college athletes will be investigated and prosecuted; anyone abusing their power over student athletes in this way should expect to spend time in prison for doing so."
According to court documents, from 2008 until August 2020, Shaw served as the Director of Sports Medicine and head athletic trainer at SJSU, a public university that is part of the California State University system, and was an employee of the State of California. His duties included treating injuries sustained by Spartan student-athletes.
Additionally, Shaw admitted that he engaged in all the conduct described above on SJSU's campus, and in his capacity as an SJSU athletic trainer, and the student-athletes only allowed him to have physical contact with them because of his status as an SJSU athletic trainer, the Justice Department reported. Shaw also admitted that he touched each of the student-athletes as described without any legitimate diagnostic or treatment purpose and without seeking or securing their consent in advance. Shaw further admitted that his conduct was not the result of mistake, carelessness or accident.
The FBI San Francisco Field Office investigated the case.
Assistant U.S. attorney for the Northern District of California Michael Pitman and trial attorney MarLa Duncan and attorney advisor Sarah Howard of the Civil Rights Division's Criminal Section are prosecuting the case, according to the DOJ.