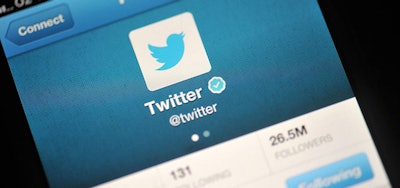 One of the debates that has intrigued me recently involves the increasing amount of coaches that are withdrawing scholarship offers due to a high school recruit exhibiting unacceptable or inappropriate behavior on social media. According to this story we published last week, high school coaches in Georgia are applauding University of Georgia head football coach Mark Richt for dropping a recruit that misbehaved on Twitter.
Monitoring a potential recruit's social media activity has become a part of the recruiting process. In the recent case in Georgia, Richt and the University of Georgia noted some inappropriate behavior from a recruit that had already committed to the Bulldogs on Twitter and contacted the player about his behavior. The player deleted the Twitter handle the university had been monitoring only to open a new account while persisting with his behavior. As a result, his scholarship offer was withdrawn.
RELATED: 9 Social Media Dos and Don'ts for Student-Athletes
Is it fair to assume that teenagers using social media to express themselves in a way that is not in line with university decorum would be a problem in the locker room and at the university? Teenagers will say and do dumb things, that's part of being a teenager. And for some of those teenagers, an athletic scholarship is their only option when it comes to attending college. So despite a myriad of athletic achievements and potential endorsements from coaches, teammates or even teachers, those college dreams can be completely wiped out in 140 characters or less. On the surface, that may not seem fair, but the risks associated with offering scholarships to players with potential character issues are extremely high.
This summer alone, two high-profile football programs have faced big scandals. First, University of Michigan sophomore Csont'e York was dismissed from the team after video surfaced of him sucker-punching a man outside a bar in Ann Arbor last month, leaving the man with a broken jaw in three places. And then there's the case of University of Oklahoma freshman running back Joe Mixon. On July 25th, one day after turning 18, he allegedly broke four bones in 20-year-old Amelia Rae Molitor's face when he punched her after allegedly shouting homophobic slurs at her group. He was recently suspended for the 2014 season by the university.
Whether or not Brady Hoke and Bob Stoops did their due diligence on these players prior to offering them scholarships is unknown. For all I know, they are good kids who just made one very bad decision. Or perhaps there were warning signs out there on social media that were ignored or overlooked because of the level of player that they each were. The reality is that head coaches in big football programs aren't paid to bring in quality kids that will be upstanding members of the community. They are paid to win football games. Finding that quality kid that will also help your program win is the goal of course, and social media is one key tool in making that happen. But are these coaches taking things too far in using random comments made on social media to determine a young man's character, or is this type of social media assessment the only way to truly see the real player you are recruiting? #LetTheDebateBegin

ATHLETIC BUSINESS FEATURE: Schools Attempting to Control Athletes' Use of Social Media