A good software management system is essential to the success of any business, facilitating everything from access control and asset management to membership sales and scheduling. Choosing a management software vendor is not a task many take lightly; between implementation, training and ensuring compatibility, making the switch to a new system is an arduous undertaking, and the final decision will be one the facility operator will likely have to live with for a number of years.
"The first step is to make sure you do your research really well," says Marla Smith-Hester, business manager for the University of Nebraska-Omaha's campus recreation department, which began a search for a new software vendor more than a year ago. "Don't hesitate to ask other people what they use and what they recommend. Do your homework and get all the information that you can."
When it comes to campus recreation facilities, the choice of a new software provider is even more complex — the broad range of campus recreation programming demanding a unique mix of software solutions. "There's definitely overlap with fitness centers and municipal recreation facilities, but campus recreation facilities have some specific needs that some of those others don't," says Harrison Kelly, a sales executive with campus recreation software provider Fusion. "Departments are running a lot of services and products through their software. They're also looking to outside revenue opportunities — bringing in the community, alumni, professors."
For such a complicated and important purchase, it's hard to know where to start. Here are seven questions that will help.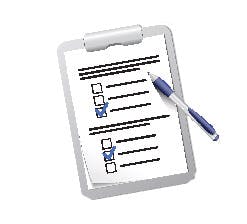 What are your priorities?
The search for a new software provider most often starts because the current software isn't satisfying the facility's needs. In UNO's case, support for the previous software system was being discontinued, though Smith-Hester says they had been considering looking around for new software anyway. "There were certain things about the software that we weren't totally happy with. It wasn't as user-friendly for some as others, especially for some of our less tech-savvy workers."
Smith-Hester and her team began to put together a list of the functions they liked in their current software, as well as some additional features they were interested in having. "We wanted our new software to handle membership sales and access, locker rentals, equipment checkout, program management in general, and to work with the digital signage.
"You're not going to find something that has everything," she adds. "Make the top three priorities come out of your mouth first so that you don't waste their time or your time if it's not going to fit."
A demo with one vendor ended after only 10 minutes, when her team discovered the company did not offer one of UNO's most wanted features. "We were really interested in doing biometrics, which they didn't offer. We already have a biometrics hand-scanning system, and that was something we wanted to stay with."
Security and access control are high on the list for most campus recreation departments, Kelly says. "Schools are moving from magnetic-strip cards to proximity or biometric readers. They're trying to find more secure ways to control the entrance points to facilities."
PCI (Payment Card Industry) compliance is also something potential users should ask about, says Andy Wigderson, vice president with CSI Software in Houston, provider of SpectrumNG software. "I don't know anyone who is not PCI-compliant, to some extent," he says, "But ask if they're certified PCI-compliant or just adhere to standards. There's a difference."
For items lower on the priority list, don't cross a vendor off the list just because a feature isn't available, says Kelly. "For something like staff scheduling, there are a lot of smaller web-based components, like SubItUp or WhenToWork" that can complement your larger software purchase, he says. "Those tend to be more of a nice-to-have feature."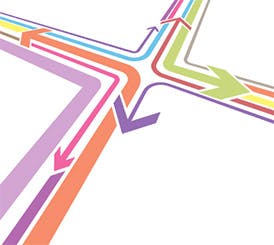 What are the vendor's future plans — and yours?
Given how rapidly technology is evolving, this might be the most important question to ask once you have your priorities in mind. Find out what additional features the company is working on, and ask specifically about desired features that are currently not offered. "You can ask if it's something that the vendor is going to be implementing in the future," says Smith-Hester. "Maybe a year ago when we were starting to look, they didn't have a feature, but they do now."
Mobile compatibility, for example, is a feature both CSI and Fusion are working on improving. "Students don't want access on a computer, they want it accessible from all of their devices," says Kelly. "We're working on making our new online ecommerce site responsive and more easily navigable."
There's also been a push to simplify the process of registering for and checking into group fitness classes, says Kelly, as well as demand for software to help manage outdoor adventure programming.
Users should also consider how their own needs might change in the future. "We're working on wearable integration," says Wigderson. "Our initial offering will probably be facility access through an iWatch. When you enter a facility, instead of presenting an ID card or doing a biometric check, you would present your watch, and it would grant you access."
Alternatively, a student's phone could eventually be used to identify them and check them into a facility, Wigderson says. "We can detect you before you get into the facility through geo-fencing. We know that you're going to come in and we can check you in."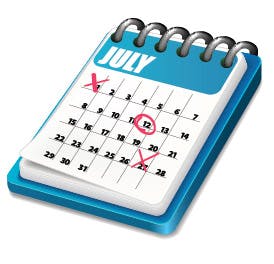 What is your timeline?
UNO's current software service will be supported through 2015, yet the department began its search for a new vendor more than a year ago in order to give it enough time to evaluate its options, get the choice approved, and implement the new service at a time that would minimize disruption on facility users. "We're shooting for implementation in spring, having people trained over the summer and have it up and running in the fall," Smith-Hester says. "The first day of fall classes is always so hectic. The last thing you want is for something like that to fail."
The process started with a team of seven people, including Smith-Hester, researching and demoing various products. After narrowing the choice down to two, a larger demo was done with more of the recreation department staff members, and a recommendation was then made based on their feedback. A recommendation, however, is not always synonymous with approval.
"Once we've been selected, it goes through legal, purchasing and IT," Wigderson says. "That's where it usually gets bogged down — IT wants to know about the cloud and PCI compliance, things like that. If there's no problem, purchasing can complete the transaction."
It can take anywhere from three to nine months to go through that approval process, says Wigderson, depending on the school. "Things tend to move quicker with private schools," he says, "but a large public school can take a long time."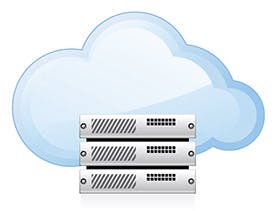 Where will information be stored?
This is a fairly simple question, but one that campus recreation representatives should be prepared to answer. "Something confusing for a new buyer is whether the information will be hosted with campus servers or in the cloud," says Kelly. "Some software is hosted completely in the cloud, which can be a concern for some campus recreation departments."
Many universities and colleges are uncomfortable with the thought of not having students' information stored onsite, but cloud-based storage is no more vulnerable than server-based storage, says Wigderson. CSI Software switched its software to cloud-based hosting a couple of years ago, and Wigderson thinks it's only a matter of time before cloud storage becomes the status quo for such systems, especially as more people become familiar with the setup. "There was a lot of resistance, especially from universities and colleges," he says. "They've slowly come to the realization that it's secure and are more comfortable with their info being in the cloud."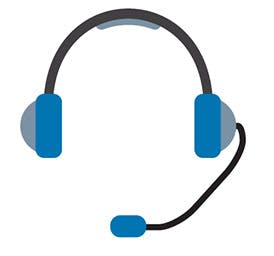 What training and support is offered?
"When someone is moving to us from a competitor, the main complaint is usability," says Kelly. "It might be functionally great, but it's hard to use, especially for student workers."
Users should find out how their team will be initially trained to use the software, as well as what options are available for technical support. "We do onsite training," says Kelly. "Campus rec is very focused on building relationships, and I think they really value the relationship they build with us."
A product should be easy to use for student workers or others with only limited training, but more specialized or complicated features will require a bit more time. "Our software does a lot of stuff," Wigderson says. "One of the biggest things we struggle with is software adoption, getting the customer to use everything available. The more training you get, the more successful software implementation is, but these people have jobs and can only spend so many hours a day or week learning about the software."
Live and recorded webinars and an online library with tutorials are a couple of tools CSI Software offers to help users learn more about programs relevant to them as needed. For example, says Wigderson, "If you have new front desk staff, they can go online and learn about whichever modules they need to know."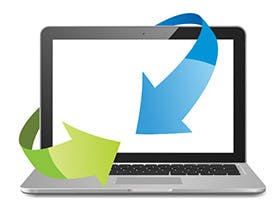 Will the system be compatible with existing hardware and software?
A major factor complicating the purchase of new software for a campus recreation program is that it must be compatible with other systems in use at the school. "There are so many other players involved, not just the department using the software," says Kelly. "Will it connect to the existing campus information system, photos or authentication system, or connect to existing payment gateways? If you can, prepare a preliminary list of all the systems it needs to interact with on campus and determine if the new software is compatible with all of those systems."
At some point in the selection process, a school's IT department should be involved. "When we deal with campus recreation, the IT department is incredibly diligent in evaluating our solution, probably more so than any market we service outside of maybe hospitals," says Wigderson.
The other major compatibility issue to consider is a facility's existing hardware — not computers, tablets and other devices used by staff in the facility, but things like card-readers, printers, turnstiles and gates. "You need to make sure the software works with the existing hardware or be ready to buy new hardware," says Kelly. "You might spend $20,000 on hardware alone. That's a pretty big factor."
RELATED: Social Media Revolutionizes Campus Rec Marketing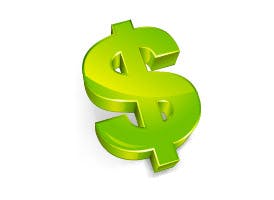 What is your budget?
Comparing the prices of different software vendors can be tricky. "We all have different pricing structures," says Kelly. "We might have an all-inclusive price that's more expensive on paper, but maybe a different company charges a transactional-based fee where they're taking a certain percentage of every program registration that comes in."
Fusion's price structure is the same regardless of which software components a facility wishes to utilize. "We didn't want to limit functionality available to small versus large schools," Kelly says. "We structure based on size of institution — the larger the program, the more you pay, but everyone has access to the same components."
Others, like CSI, allow a more customizable price solution based on which modules a campus wants. "We have what we call our core modules — customer management, facility access, point-of-sale, billing," says Wigderson. Beyond that, a variety of other modules are available, depending on what a recreation facility needs. "Some of the modules that are unique to campus rec include equipment checkout, league and tournament scheduling for club sports, locker management and access control."
No pricing structure is superior; it's a matter of what model makes the most sense for a particular organization. Smith-Hester says UNO's search has focused foremost on finding a product to fit her department's needs, with price considerations coming into play only after those needs are met. "The software can be quite pricey, but in the long run, I think it will be worth it," she says. "We need to keep up with technology and be customer-friendly."

RELATED: 10 Tips for Keeping Your Rec Center Looking Like New
---
This article originally appeared in the January/February 2015 issue of Athletic Business with the title "System Search."