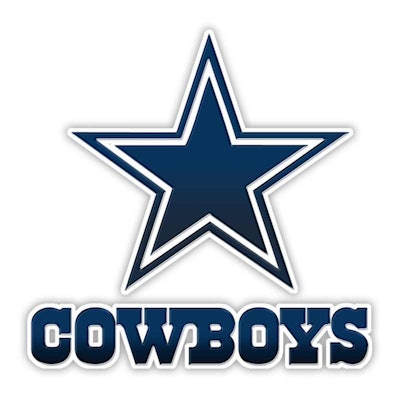 It may be the perfect example of how not to boost your brand on social media. The Dallas Cowboys' official Twitter account took the unthinkable tack of calling out quarterback Dak Prescott for his poor play after Sunday's NFL Playoffs loss at San Fransisco.
Now, it's the Cowboy organization's turn to field criticism.
First, the original tweet, in which the poster chose to highlight two costly interceptions by franchise quarterback Prescott that contributed greatly to the Cowboys' season ending in a 19-12 road loss in the divisional round. "Dak Prescott gave away the ball twice in the narrow loss to the 49ers, in a matchup the Cowboys had a chance to win if they didn't again generate self-inflicted wounds," the tweet states.
As reported by USA Today, the sentence was an excerpt from an article by Cowboys' staff writer Patrik Walker. "The team promoted the article by tweeting the story's excerpt along with the link," according to Andrew Joseph of USA Today. "The problem was that in quote tweets, NFL links don't unfurl."
Most who digested the tweet took offense that an organization would, as one sports writer put it, "throw the star player under the bus like this."
Former NBA player Donovan Mitchell chimed in.
Comedian and "Daily Show" correspondent Roy Wood Jr. did, too.
Former NFL player and coach, Herm Edwards, shared his thoughts on ESPN.
"When you pick out a certain individual to say you want to lay the blame on him, personally to me, I don't believe in that," Edwards said. "I just don't, that's not how I'm built. This is a little bit of the Dallas Cowboys' problem. It's always someone else's fault."
It's unclear who within the Cowboys' organization posted the tweet, or whether that individual or the social media staff at large have faced any consequences.
For his part, Prescott owned his performance. "Just two throws that I can't have, you can't have in the playoffs, you can't have when you're trying to beat a team like that, you can't have on the road," Prescott said after the game. "No excuses for it. Those two are 100 percent on me.
"If I had the answers, we would have won tonight. I promise you, we will, though. In my time, playing on this team, for this organization, we will."