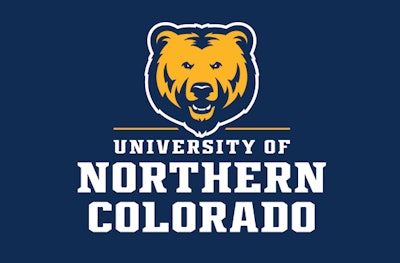 The University of Northern Colorado says it has "officially reprimanded" offensive coordinator Max McCaffrey after determining the assistant football coach tossed a piece of a broken clipboard into the stands, inadvertently striking a Montana State fan during Saturday's game between the schools.
Spectators told the Greeley Tribune that Max McCaffrey, the son of Northern Colorado head coach Ed McCaffrey, broke the clipboard after his brother Dylan McCaffrey threw an interception. When the coach was heckled about his pants by a Montana State fan, McCaffey threw the broken clipboard into the stands.
As reported by The Athletic, the university said its review of the incident found that McCaffrey was tossing the broken clipboard to a fan who requested the souvenir and that the action "showed a lack of judgment but no malicious intent."
"While Coach Max McCaffrey's tossing of a souvenir into the stands showed poor judgment, it was clear there was no intent to harm nor was the action fueled by anger. Max is embarrassed by the incident and is working privately to apologize to the fan hit by the errant toss," Northern Colorado athletic director Darren Dunn said in a statement. "After visiting with Max and the entire football staff, I am confident we will have no further engagement with fans of our opponents."
Northern Colorado lost the game, 40-7.