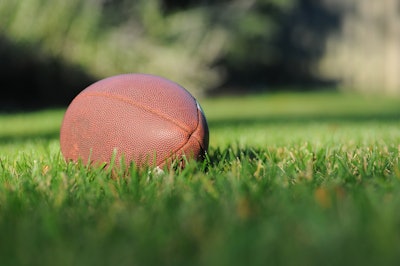 The homecoming football game in a Michigan city was canceled Friday because of a lack of referees.
The Macomb Daily reported that Mount Clemens High School in Mount Clemons had to cancel Friday's football homecoming game against Potterville, a school southwest of Lansing, because of a lack of available referees. Classes were later called off Friday because of a security issue.
"We are definitely very disappointed," Bathers coach Marcus Cribbs told The Macomb Daily. "My boys are really hurt, especially the seniors. But it looks like we will have a home game next week, and if so we will try to do it up as much as possible for the game and make it exciting and big for the boys, especially the seniors."
Athletic director Scott Perryman has been working since August with the individual who assigns referees to try to make sure Mount Clemens would have Michigan High School Athletic Association-approved crews of referees on hand.
The Potterville match was an extra game, not part of the Charter School Conference schedule, of which Mount Clemens is a member. Both schools had an open date and agreed to play this weekend. Perryman contacted other referee assigners throughout the state and down to the border of Ohio, trying to find a crew who could work Friday or even Saturday. School officials said they were willing to delay the game by one day if a team of referees was available.
"Our last hope was for another school to cancel their game, but none have," the principal told the Battling Bathers community in the voice message.
A referee shortage in high schools across the country has been growing in recent years, but has become more pronounced in the past year. Officials say the pandemic, aging referees, and abuse from coaches and parents have all contributed to the decline.
In addition to the referee shortage complicating game plans Friday, the Macomb County Sheriff's Office said two shooting threats were also being investigated.
A handwritten threat was found on a desk in a classroom Thursday night, investigators said. The message — believed to have been written Thursday — indicated there would be a school shooting on Friday, believed to be Oct. 8. A search of the building produced a second similar message on another desk. The school was then closed Friday as a precautionary measure.
The Mount Clemens superintendent sent a letter to parents Friday saying the sheriff's office and school security determined the note was not a credible threat. A homecoming tailgate event was moved to next week. Saturday's homecoming dance was expected to take place as scheduled.