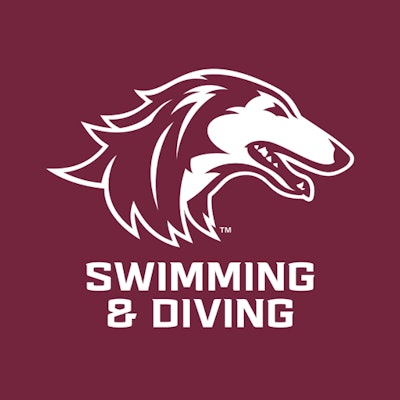 The Southern Illinois University athletic department announced Wednesday the outcome of an investigation into allegations misconduct by swimming and diving head coach Geoff Hanson, clearing him of any wrong-doing.
As reported by ABC affiliate WSIL in Harrisburg, two anonymous athletes shared details in September with The Daily Egyptian student newspaper about alleged abuse and NCAA violations by Hanson. One of the athletes claimed Hanson inappropriately commented on athletes' swimsuits in front of the team, made sexual comments about team members feminine hygiene, touched an athlete's inner thigh in front of the team, consistently threatened to remove athletes' scholarships and went over the maximum 20 hours of training per week, which is regulated by the NCAA, the DE reported.
The other athlete told the DE, "He frightened me to the point where I would not be able to sleep before I went to practice. I was so anxious about showing up to practice and feeling like he doesn't even care if I'm there or not. I always felt like he didn't even want some of us there."
Complaints to the Equity and Compliance Office and athletic director Liz Jarnigan in October 2020 did not result in corrective action. On Sept. 15, 2021, the DE reported that Jarnigan had been fired amid claims of a cover-up.
In Wednesday's WSIL report, interim director of athletics Matt Kupec said of the probe, "The University's Title IX office completed a thorough investigation into allegations of inappropriate behavior by Coach Hanson and determined them to be unsubstantiated."
SIU did not release any further details or comments on the investigation.