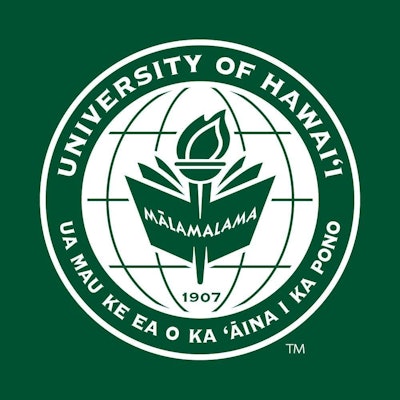 Players from the University of Hawaii at Mānoa football team are alleging they suffered mistreatment and abuse from head coach Todd Graham, according to a report from SFGate.com.
Current and former Rainbow Warriors who played under Graham alleged Monday that he is running a toxic program, SFGate and Yahoo Sports reported. Allegations include that Graham demeans and verbally abuses players and coaches or ignores them completely.
Last week, leading rusher Dae Dae Hunter announced he was transferring, as he felt it was "best for my future and my mental health." Starting quarterback Chevan Cordeiro followed suit.
"Me and a lot of others can truthfully say Graham has killed our love and passion for football," one player told SFGate, who spoke on the condition of anonymity.
Graham, according to the report, has "consistently crossed the line in terms of decency and respect" with his players.
Graham allegedly calls players "dogs---" and other demeaning terms "constantly," and threatens players' game time if they question him. He once reportedly told a player to "stop talking back or I'm going to take away your senior year."
Several assistant coaches have taken the brunt of Graham's abuse, players said. Multiple players told SFGate that assistants were promoted based on who challenged Graham the least, and one even allegedly refused to ask him a question at practice because he was "just trying not to get yelled at."
SFGate reported that after Hunter and Cordeiro announced transfers, Hawaii alum Darryl McBride Jr., who played for the Rainbow Warriors from 2010-2012, started a public Twitter Spaces that he called "University of Hawaii Football." Dozens of current and former players joined in, prompting a highly unusual public exchange that when on for more than three hours.
Players complained of favoritism, incompetent coaching and a locker room environment that failed to build camaraderie between teammates, SFGate reported. As one player shared on the forum, "I've played on a 1-11 team and have never felt like this."
Players also felt like they never had a chance to change their standing. Toward the end of Hawaii's first fall camp game this season, Graham was incensed, according to one player present, when a local scout team player was sent onto the field; he reportedly approached the assistant handling rotations and berated him, yelling, "This man will never play! I need this guy out!" Despite not making a mistake in his lone rep, the player was removed.
Graham is in his second season in Hawaii, where he has compiled an 11-11 record and narrowly qualified for a bowl game this season. Graham previously led Arizona State, though he was fired after the 2017 season. He also had short stints at Rice, Tulsa and Pitt, Yahoo Sports reported.
While at Hawaii, players say that Graham has been clear about wanting to leverage his job with the Warriors to one in the NFL.
Another player said it was very clear why he pushed so hard to get Hawaii into a bowl game — something only made possible after the NCAA approved an extra bowl game last week. Graham, per the report, receives a $20,000 bonus for reaching the bowl game. If the Rainbow Warriors beat Memphis on Christmas Eve, he will earn a $40,000 bonus.
"I see why he wants the bowl game so bad. It ain't for the seniors. It ain't for Hawaii," a player told SFGate. "It's for his reputation and the extra bowl game check."
Though several players shared their feeling that Graham's not leading the team in the right direction, Graham responded to the criticism, standing his ground on his team culture and addressing the Twitter forum by saying, "I don't read Twitter. I don't do those things. I can tell you that my deal is focusing on being positive.
"... I don't concern myself with things like that," Graham told KHON-TV.