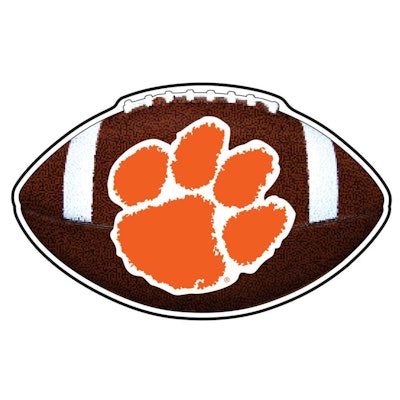 Two days after University of Mississippi head football coach Lane Kiffin compared the NCAA's transfer portal to free agency, his counterpart at Clemson unleashed his opinions on the day his team signed a new class of recruits — a class Sports Illustrated ranked among its signing day "losers" at No. 15 nationally.
But Dabo Swinney had something else on his mind during Wednesday's signing ceremony, per All Clemson.
"It's total chaos right now," Swinney said of the college football landscape, including the transfer portal, which allows players a one-time chance to jump programs without sitting out a season as in years past, as well as new name, image and likeness marketing opportunities. "Tampering galore. Kids are being manipulated. Grass is greener and all that stuff as opposed to putting the work in and graduating. There's no consequences. So now you've got agents and NIL, tampering, and you have no consequences. No consequences equals no conscience. There's no reason for pause, no barrier for young people, like, nothing. Education is like the last thing now."
Swinney said he feels graduation rates could be impacted by the new rules.
"Some of the lessons we're teaching young people I don't think is going to benefit them well as they move through their life," Swinney said. "It is something everybody has to manage and deal with. There's no consequences. There's no rules. I'm all for transferring. I personally think we should let them go whenever they want. I just think they should sit a year and then you get that year back upon graduation. What we've done is decentivize and de-value education, and I think that's the wrong approach.
"We're going to have a lot of young people that aren't going to graduate. Mental health is one of the biggest issues in college. There's a lot of kids whose identity is wrapped up in football and all this does is further that. When they get to these other places and they think the grass is greener and they realize the mirror traveled with them, I think a lot of kids are going to suffer. I think graduation rates are going to go down and it'll be interesting to see where that is five years from now, 10 years from now."
The immediate impact is a subset of student-athletes who appear to Swinney to be misguided.
"It's crazy. It's really sad, to be honest with you," he said. "There's right around 2,000 kids in the portal and most of them don't have anywhere to go. There's so much tampering going on and so many adults manipulating young people. It's sad, but you know, it is what it is from that standpoint. You've got a lot of young people that — there's a time and a place — but most of the kids are in there when they shouldn't be in there."