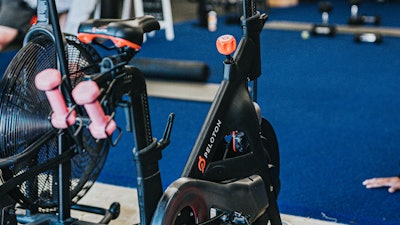 After continued missteps by Peloton over the past year, activist investor Blackwells Capital, which now owns around 5 percent of the company, has issued an open letter demanding that founder and CEO John Foley be fired.
"Mr. Foley must be held accountable for his repeated failures to effectively lead Peloton," Blackwells chief investment officer Jason Aintabi wrote in the letter, according to Yahoo Finance. Blackwells contends Peloton should put itself up for sale, highlighting Apple, Nike, Sony and Disney as potential suitors.
In its letter, Blackwells suggests the following grievances with Foley's handling of the company:
"Misleading Peloton investors that the Company did not need additional capital, just weeks before issuing $1 billion of equity

Vacillating on pricing strategy, leading to consumer, market and analyst confusion

Upending the product roadmap he himself authored, delaying rollouts and missing deadlines

Being initially reluctant to work with the Consumer Product Safety Commission despite selling a product that injured at least 29 children

Demonstrating a repeated inability to forecast consumer demand, churn, and product returns — to the point of removing related metrics from the Company's public guidance

Committing to a 300,000-square-foot, 20-year lease for office space in New York City, the most expensive office and labor market in the country, seemingly because he enjoys living there (and owns a newly acquired $55 million vacation home nearby)

Making significant capital investments to expand manufacturing capability only to then shut down manufacturing for multiple products for many months

Failing to ensure that the Company had effective internal controls over financial reporting, leading to a warning from his auditors

Hiring his wife as a key executive

Leading a company that received the worst possible score for environmental disclosure and governance risk, and nearly the worst possible score for social and human rights disclosure, from a respected proxy advisory and governance firm."
The call for Foley's firing comes after disastrous week for the company, which saw its share plummet 24 percent after CNBC released documents showing that Peloton was halting production of its bikes and treadmills on lower than anticipated demand.