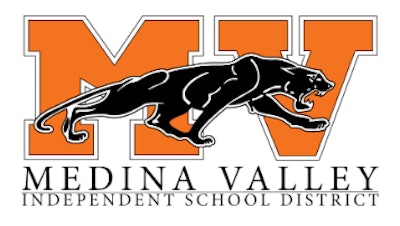 A former bus driver for the Medina Valley Independent School District in Castroville, Texas, says she was forced to resign after failing a drug test, raising even more questions about the district's decision to allow its now-athletic director and head football coach to stay employed after he likewise failing a drug test.
The former driver, who ABC affiliate KSAT in San Antonio agreed not to identify, said she failed a drug screening in 2016 after marijuana she had used over the summer had not cleared out of her system. The woman said that after she was notified of the failed test she contacted her route coordinator and met with the district's then-director of transportation the following day.
She told the KSAT late last month that she would have been terminated if she had not resigned during that meeting. "I assume that would have been the next step," she said, adding of the responsibility of bus drivers to care for children, "It's an important task you have."
The revelation comes weeks after a KSAT investigation revealed that athletic director and head football coach Lee Crisp admitted to failing a drug test as part of his application for those positions in 2019.
Crisp, who served as interim athletic director before being named to the position permanently, wrote in the application that he failed a TxDOT drug screening after taking prescription medication without a prescription. Crisp was subjected to a year of additional screenings after the failed test, but passed those without further incident, his application states.
"The physical was where he had popped dirty," said Richard Broome, Medina Valley ISD's director of transportation at the time of Crisp's failed test. Broome claims that Crisp told him he had used prescription medication belonging to a family member.
"He came to the office, pleaded his case. Same story he wrote down. That was the last time I spoke to him. Everything else was through the superintendent's office. This isn't something that I can just be okay with, like the test is there, I can't hide that," said Broome, who did question why the failed test has become such a lightning rod for criticism now, nearly five years after it happened.
Broome said he was later told by a member of administration that Crisp would be given a probationary period to "clean up his act," even though Broome was under the impression the district had a zero-tolerance policy on failed drug screenings, KSAT reported.
Broome told KSAT he was not surprised an apparent exception was made for Crisp, since he is a coach.
Crisp has a commercial driver's license and a school bus endorsement, according to his application. Multiple sources, however, said Crisp no longer drives students to and from athletic events.