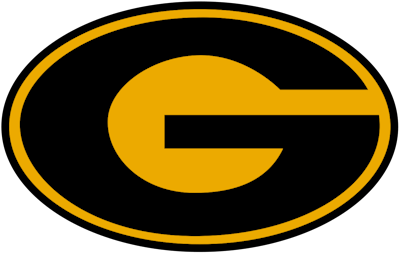 As Grambling State University made national headlines with news that its first-year volleyball coach had cut her entire roster after three practices, the media outlet that broke the story, CBS affiliate KSLA in Shreveport, La., spoke with the school's athletic director.
In a one-on-one interview, Trayvean Scott explained that any time a team concludes a spring season that doesn't lead to a championship, it gives the coach a chance to evaluate and draw the course for the team going forward. He said he feels that reports that new coach Chelsey Lucas is preparing to bring in 14 to 15 new players amount to rumor.
"I want to provide some fact," Scott told KSLA. "I've been told, and again I've only spoken to two student athletes, one prospective and one current, that Coach Lucas is bringing an entire team is inaccurate. My belief is it is four or five young ladies. I think the tone and tenor is that she cut the entire team. In fact, she intended to keep four or five."
Related: New Grambling State Volleyball Coach Cuts Entire Team
Scott said decision was not made by Lucas last minute. He said he believes it's the right decision and that players still have time to choose to remain at the university or transfer elsewhere. He also said he has an open-door policy and that players who have concerns should discuss them in a private meeting.
Naturi Parker was one of 19 players once on the volleyball team. She said she now has to make the decision of whether to stay at Grambling or transfer to a different school. "The fact that I wasn't even able to show what I can do is heartbreaking," she said. "I just went through the recruiting process, didn't get recruited, but still found a way to make it on the team."
On Wednesday, April 6, Grambling State athletic communications director Brian Howard said Lucas had already recruited between 14 and 15 players. Open tryouts took place the following day, KSLA reported.
A family member of one player shared with KSLA an email sent by Lucas. It read: "Hope you had a great weekend. As the head coach of the Grambling State University Volleyball team, the decisions are made for the entire GSU Volleyball Program. With that being said, I am not honoring the walk-on letter of intent that was given to you by the previous coach. I wish you the best on your next steps of your volleyball career."
Parents of high school students who were set to play for the team this fall reached out to KSLA, claiming their scholarships are no longer being honored.
A parent who wishes to remain anonymous said the news is shocking because his daughter is a talented athlete with a 3.7 GPA. He says his main concern at the moment is his daughter's mental wellbeing.
"I understand that its a game, it's a game, it's a sport, a professional coaching job, but at the same time there is a way to go about doing things," he said. "For her to stay there and keep that thought in the back of her mind that, 'I'm suppose to be out there.' I don't think its healthy mentally for her to stay."
Lucas released the following statement late Thursday:
"I met with my team, each student-athlete, individually to discuss my plans moving forward with the Grambling State University volleyball program. My decision was to not to bring back some of the current student-athletes on the team. While student-athletes are granted athletic scholarships, a scholarship is not guaranteed and not binding, per NCAA rules and regulations."