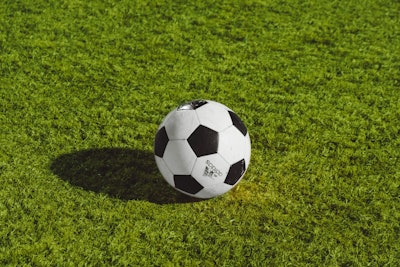 The Utah Youth Soccer Association is enforcing a zero-tolerance policy for any inappropriate behavior toward referees, as the abuse from the sidelines has contributed to a critical shortage of officials.
UYSA is one of the largest youth sports groups in the state with 60,000 members, according to KSL TV. The association has had to cancel hundreds of games due to a shortage of referees.
In a letter to its members and families pleading for more certified referees, UYSA's president said, "we are facing a dire situation that will see more and more games canceled and severely affect the ability to grow, or even play the game."
The association says it loses about a third of its refs every season, and last season the association had to cancel 570 games and reschedule nearly 1,500 because officials were not available.
Under the new policy any coach, player or spectator who berates, harasses or threatens a referee risks forfeiting the game and losing the team's spectators for the rest of the season.
"Referee abuse has always been an issue," said Bryan Attridge, CEO of UYSA. "But we have to do better."
Referees can start as young as 13, and can make anywhere from $35 to $60 a game.
"Just like a soccer player starting out, they need time to practice and get better," Attridge said. "They get yelled at, and sometimes mercilessly."
"They have a love of the game of soccer, and unfortunately, they're running into situations where they're being threatened," said Jen Rader, UYSA's media manager. "They're having to wait in the middle of the field until police are called to get an escort off the field to feel safe. That's not OK."