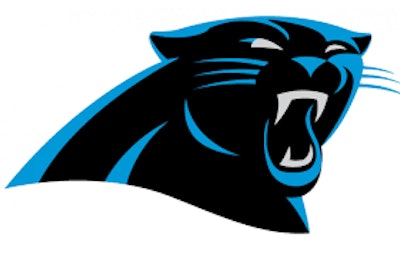 Justine Lindsay this week made history as the NFL's first openly transgender cheerleader, signing on with the Carolina Panthers' TopCats squad.
Lindsay made the announcement on Instagram, thanking her coach and TopCat supporters for the opportunity.
While Lindsay may not be the NFL's first transgender cheerleader — there are no records across the league — she is the first person to be open about it.
TopCats director Chandalae Lanouette said Lindsay wrote that she was transgender on her application to the team.
Justine Lindsay announced on Instagram she made the team, calling it a "dream come true." https://t.co/JJyeNwhDm8

— CBS News (@CBSNews) June 7, 2022
"My goal is to create a team of individuals that are absolute fire on the field but are incredible human beings in the locker room, good friends, good people, and at the end of the day, you have to walk through the door first to get to that spot," Lanouette told BuzzFeed.
Lindsay was relieved when her coach told her she could keep her bald head, and said she is happy to "inspire other young girls who may be insecure rocking their bald look."
Sam Ames, the director of advocacy and government affairs at the suicide-prevention organization for LGBTQ youth said this is a big step in terms of representation for LGBTQ youth.
"Our research shows that LGBTQ youth report that seeing LGBTQ representation by celebrities and athletes made them feel good about being LGBTQ," Ames said. "Especially in a place like the NFL, which occupies such a powerful position in our culture, the story of a transgender cheerleader can inspire so much more than victory. She can give young people watching a dream to hold on to and a future to hold out for."