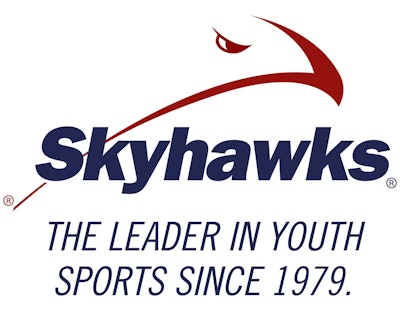 Ohio-based Skyhawk Sports Academy, which has locations across the state, announced this week that it will be implementing gender-inclusive training for its employees to foster diversity within its programs.
Skyhawk offers "sports experiences" for kids ages 4 to 14, including skill-based camps, after-school programs, classes and leagues. According to the Columbus NBC affiliate, Skyhawks programs center around five core values: respect, teamwork, inclusion, leadership, and sportsmanship.
"We added [inclusion] as one of our five core values because we felt inclusion and all types of diversity should be celebrated," said Torrie Ruffin, the manager for the Columbus and Cleveland branch of Skyhawk.
Skyhawk employees participated in training in April to promote acceptance of attendees and staff. The training included a panel of representatives from Positive Coaching Alliance, the Center of Healing for Justice Through Sport, and a special needs teacher. During the panel, employees and panelists worked on how to have inclusive conversations with kids and how to respect diversity.
The training has now become part of Skyhawk's process for new employees with an aim toward helping kids and staff understand non-traditional families and to promote inclusion.
"Kids are going to ask questions; they're going to be curious," Ruffin said. "[We] want them to understand and be respectful of maybe something that they're not used to in their own home life."
Ruffin said passage of Ohio's anti-LGBTQ+ bills, including a recent ban on transgender women in sports, were part of the impetus for the new training.
"I'm a very inclusive person. I think everyone should be included – it's saddening that people can't be accepted for who they are," Ruffin said.