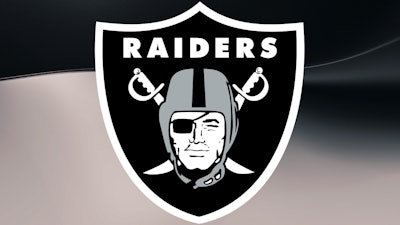 The Las Vegas Raiders on Thursday announced that the team has hired Sandra Douglass Morgan, the NFL's first Black female president.
"I am thrilled that Sandra has agreed to join the Raiders family," Raiders owner Mark Davis said in a press release. "Her experience, integrity and passion for this community will be invaluable to our organization. From the moment I met Sandra, I knew she was a force to be reckoned with. We are extremely lucky to have her at the helm."
A Las Vegas native, Morgan was the first person of color to serve as chair of the Nevada Gaming Control Board and first African-American city attorney in the State of Nevada. Morgan was most recently with the law firm Covington & Burling, LLP and previously served as the city attorney for the City of North Las Vegas. Prior to that, she served as a litigation attorney for an international gaming and hospitality company.
"It is the honor of a lifetime to join the Raiders at one of the most defining times in the team's history," said Morgan. "This team's arrival in Las Vegas has created a new energy and opportunities we never dreamed possible. I look forward to taking this team's integrity, spirit and commitment to excellence on the field into every facet of this organization."
Morgan is also very familiar with the NFL, as her husband Don Morgan was an NFL defensive back for four seasons after playing for the Nevada Wolf Pack.
"We are excited to be back to being a football family," Morgan said. "Let me tell you, it is on every Sunday, every Thursday, every Monday – so to be able to support and lead this team and move it forward with the support of my family, it is so important to me. And knowing family is so important to Mark, it's going to be a great, great partnership."
On being the first black female president of an NFL franchise, Morgan remarked, "My qualifications speak for themselves, and I've led and managed teams through good times and difficult times. If me being a Black woman brings an additional lens to my leadership – which I think it does – if it inspires others to help other girls and women know there's a different path forward, then I'm all for it."