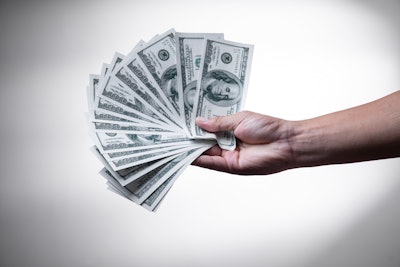 As some state name, image and likeness laws have relaxed, schools are saying that they're going to be much more involved in every portion of the NIL business, including facilitating deals for their athletes.
As reported by Sports Business Journal, one prominent player in the NIL space, Altius Sports Partners, which advises 30 schools, including nearly half of the Power Five, is taking a major step toward assisting those schools that want to bring NIL in-house.
Altius has developed a new on-campus strategy that will help schools adapt to the next phase of NIL by placing a general manager, as it is calling the position, within athletics. The intent is to create an NIL vertical within athletics that will support athletes, coaches and staff.
"This is the future," Casey Schwab, Altius' CEO and founding partner, told Michael Smith of SJB.
According to Smith, the firm started introducing the GM program earlier this summer and it is set to launch with six schools on board — Cincinnati, LSU, Northwestern, Oklahoma State, South Carolina and Virginia. A seventh school is almost finalized.
Each of those schools is expected to open football season with an on-campus Altius general manager who will have the benefit of being plugged in to the national landscape, rather than a school official who has the perspective of just one institution. That includes the ability to connect athletes with brands.
The advisory firm is customizing the position to fit the school, Smith wrote. In some cases, the general manager will be facilitating local and national deals. In other cases, the GM will act as more of a resident expert, taking questions from all across athletics, including coaches, collaborating with the school on education and reducing liability.
Altius has hired Brittney Whiteside, a former athletic administrator at Missouri, Appalachian State and, most recently, Virginia, to oversee the on-campus GM program. Whiteside's title is vice president of collegiate partnerships, and she'll work closely with Andrew Donovan, executive vice president of collegiate partnerships.
The GMs will be Altius employees funded by additional investment from the school, and the position will function much like a department head for NIL. Altius advisory deals typically cost in the low six figures annually, according to SBJ.
"One of the things we've heard time and time again is that schools want to be more involved, especially when it comes to educating and protecting their athletes," said Schwab, who founded the firm with two partners in October 2020. "They're in a much different place than they were a year ago when it comes to NIL. This is the evolution of the space and the evolution of schools deciding that they needed to get more involved."
Schwab and Altius chairman Oliver Luck, the former West Virginia athletic director and NCAA executive, purposely didn't get involved on the deal-making side in the first year of NIL. But as NIL evolved, they saw states that previously had restricted schools from facilitating deals were backing off.
Notably, Alabama, Illinois, Louisiana, Mississippi, Missouri, South Carolina and Tennessee are states that removed restrictions from schools getting in the NIL business by either repealing the law, amending it or suspending it.
"In more and more states, there are no restrictions on a university's ability to get into NIL," Luck told SBJ. "Some of the schools that we're engaged with are saying, 'Wait a minute, our state law doesn't prohibit us from literally doing NIL in-house.'
"There is no federal legislation on this. The NCAA is basically silent. Given all of that, schools are saying that they need more help internally to maximize the value of the athletes for recruiting and retention purposes."
An Altius GM might not be the only NIL-focused consultant on any given campus. Learfield, likewise, has developed a program called Allied+ that will place an NIL-specific executive on campus. It launched in June at Ohio State, Oklahoma and the University of Alabama at Birmingham.
Schwab said Altius' presence on campus will be complementary to multimedia rights holders such as Learfield or Playfly.
"We're going to have to work hand-in-hand to make sure we're not doing anything to cannibalize what's going on with the multimedia rights holder, or the collectives or development," he said. "I actually think our GMs will be able to source business for the MMR partners, if done right. That way, the whole pie gets bigger and all sides make more money, starting with the student athletes."