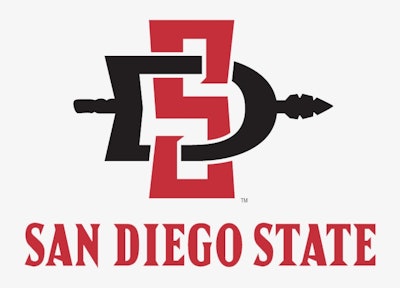 The Buffalo Bills drew national headlines over the weekend after cutting rookie punter Matt Araiza once allegations surfaced that he and others had raped a 17-year-old girl during a house party in October 2021, but what about San Diego State, where the alleged crime took place and where two of the accused still had football eligibility?
According to The San Diego Union-Tribune, redshirt freshman offensive lineman Zavier Leonard was active until Thursday, when his name was among three defendants with SDSU football ties in a civil lawsuit filed by the alleged victim. By Saturday, his name was removed from the Aztecs roster. The third defendant, Nowlin Ewaliko, a redshirt freshman defensive lineman from Seattle. was included on SDSU's 2022 roster dated July 18, but was no longer with the program when preseason camp opened Aug. 5.
When asked about the roster move involving Leonard, SDSU's sports media relations department released a one-sentence statement: "Regarding Zavier Leonard: He is no longer on the roster or participating in team activities," the Union-Tribune reported.
Log in to view the full article