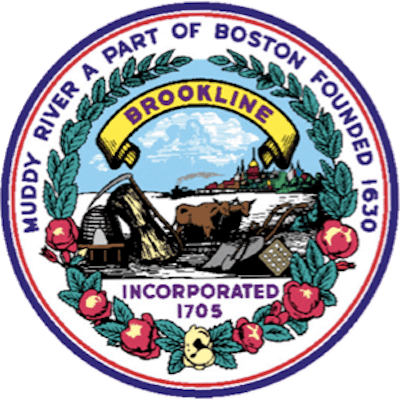 By The logo is from the following website: http://www.brooklinema.gov, Fair use, https://en.wikipedia.org/w/index.php?curid=32297951
The Brookline (Mass.) Recreation Department is being forced to close some of its programs due to staff shortages.
Director Leigh Jackson said Thursday that the staffing shortages are likely to affect after school programming, the Soule Early Childhood Center, and the aquatics center.

The department is currently looking to find alternate options for parents affected by closure of the after school programs.
In light of the shortages, Brookline has begun the hiring process for its ice skating rink two months earlier than usual in hopes of finding enough staff to have the facility opened by Dec. 22.
"It is our mission to always provide Brookline residents with the best possible service, and we will continue to strive toward this goal amid this staff shortage," Jackson said in a statement, according to Patch.com. "We ask for the community's patience and understanding as we adjust and respond to the shortage, and encourage all those interested in joining the Brookline Recreation team to visit our website to learn more about job opportunities."