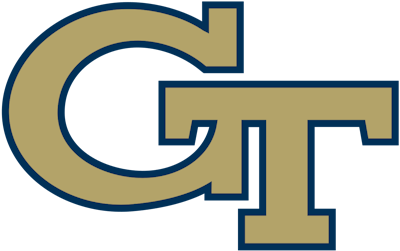 Midseason firings of head coaches aren't all that common, and rarer still is a midseason mini house-cleaning. So when Georgia Tech cut ties with both its football coach and athletic director Monday, the news made national headlines.
As reported by The Atlanta Journal Constitution, Georgia Tech president Ángel Cabrera summoned coach Geoff Collins and athletic director Todd Stansbury, the man who hired him and then affirmed him near the end of his third consecutive three-win season, to his office and relieved both of their duties in successive meetings, closing the door on the tenure of two men who had called their respective positions "dream jobs."
Collins' final winning percentage (.263, 10-28) is the lowest in team history among its 13 full-time coaches. His tenure ended with nine consecutive losses to fellow FBS schools, including the final five by a combined 217-20.
In statements, Cabrera expressed his gratitude to Collins for his hard work and commitment to his players.
"Unfortunately, the results of our football program have fallen short of what our loyal community, fans and athletes expect and deserve," he said. "We are committed to rebuilding the program and a coaching change is a necessary first step in that process."
He added, "The challenges the athletic program has faced in recent years have grown to a point where we need to try a new approach, and that requires new leadership."
Frank Neville, Cabrera's chief of staff and the senior vice president of strategic initiatives, has been named interim AD. Neville is Cabrera's right-hand man and came with Cabrera from George Mason in 2019. The fact that Cabrera installed an interim from outside of the athletic department and not one of Stansbury's subordinates may be an indicator that more changes could be coming.
In a text, a Tech staffer termed Monday a "surreal day, but we have to move forward. Our concern is, as it always should be, the amazing and resilient student-athletes."
Offensive line coach Brent Key, a Tech alumnus, has been tapped as the interim coach. Key, an All-ACC performer playing for coach George O'Leary 1997-2000, was one of Collins' initial hires. The final eight games of the regular season, starting with the Yellow Jackets' game Saturday at Pitt, could be an opportunity for Key to make a case for his earning the full-time position.
Of Tech's 13 full-time head coaches, Collins has become the fifth to be fired and the second (following Bill Lewis in 1994) to lose his job before the end of the season.
Of Tech's nine full-time ADs, Stansbury becomes the first to be dismissed. It could be that none cherished the job more than Stansbury, a Tech grad (1984) and former football player. He was hired in 2016 from Oregon State and had aspired to sit in the same position performed with distinction by Homer Rice, the AD when Stansbury was in school and his eventual mentor.
Parker Executive Search has been contracted to lead the search for a new AD and coach. Typically, the AD has to be in place for a coach to be hired – it would be unlikely for a coach to take the job without knowing who the AD would be – and time is critical. When Stansbury's predecessor Mike Bobinski left Tech for Purdue in August 2016, Stansbury was hired six weeks later and didn't take office until after late November.
Tech has an advantage to get its coaching search going in September, but that head start likely won't be as useful without an AD running it.
The Journal-Constitution reported that Stansbury was sued in December 2019 by Oregon State, his former employer, after not paying back all of the $2.1 million that he owed the school for breaking his contract with the school to take the job at Tech. The lawsuit was filed three months after Cabrera took office.
Oregon State brought the suit despite the fact that Stansbury was given a $1.1 million loan by the institute that would be forgiven if he were to fulfill his five-year contract. He also received a $900,000 salary that was $200,000 more than his predecessor (Bobinski) received.
After the lawsuit was filed, Stansbury was bailed out by another loan from the institute in January 2020, this time for $1.6 million, to cover the outstanding debt. He also took a cut in pay of almost $300,000 to $650,000. It was also to be forgiven if Stansbury were to stay through 2025. (By terms of the contract, the remainder of the loan is now forgiven because of the termination without cause.)
Perhaps just as notably, according to Journal-Constitution reporter Ken Sugiura, the contract had no length and entitled him to six months' salary in case of termination. Receiving $325,000 for being fired would be cause for celebration in most circles, but for an athletic director at a power-conference school, it was an indication that he was walking on thinner ice with a president who had taken office months before the lawsuit.