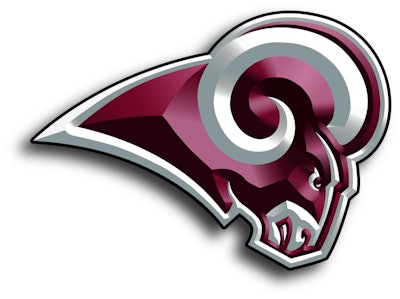 The Owasso (Okla.) High School athletic department has added a registered dietician to the its staff.
As reported by Fox affiliate KOKI in Tulsa, Jentri Sinor works with the students to develop heathy habits that can lead to better performances on the field.
"She's been a game-changer so far," said Jordan Johnson, the school's director of strength and conditioning. "One of the big problems we have with strength and conditioning is we train them, get them in shape, but the game changer is how they are fueling their body."
Students work with Sinor to create a diet plan, what foods are the best to eat, how to lose weight and keep muscle.
"I tell every team I meet with that I am not the diet police. I'm not here to tell you not to eat ice cream or pizza, just add nutrition to it," said Sinor. "A lot of kids think nutrition is so complicated, and I want to make it as easy and accessible for them.
Sinor provides one-on-one consultations with students who want one. It is not mandatory. However, students who have worked with Sinor say they've noticed a big difference.
"I feel more energetic and I'm getting a lot of sleep at night," Laila Hamilton, a basketball player, told KOKI.
Kynlie Wilson, who also plays on the basketball team, said, "I'm energized and ready to practice. I'm ready because I ate a good lunch and breakfast."
Sinor says social media plays a role in her job. She says many students are getting misinformation on Instagram and TikTok. Instead, Sinor uses social media to share evidence-based nutrition information.
And she knows what is working.
"I've had some football kids who previously needed IV's in games, and now they didn't have to have one in the next game after we met because they were fueling properly, getting in the correct electrolytes and hydration."