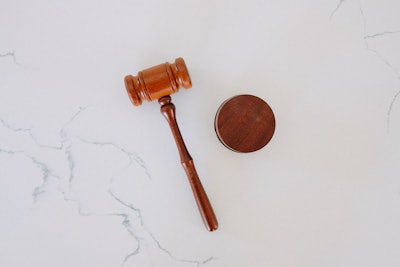 A teacher and athletic director at a Florida high school has been fired for allegedly collecting funds that she didn't earn, after she was cleared in court.
Cindy Lucia, 61, was fired from Jupiter Farms Elementary after the school district says she misallocated $24,836 from the fall of 2016 through the fall of 2019, when she was the athletic director and softball coach at Olympic Heights High School in Boca Raton.
Lucia was cleared of any criminal wrongdoing by a jury last week, the Palm Beach Post reported.
Lucia was arrested in the summer of 2021 after school police investigators found she collected athletic stipends for sports she wasn't coaching, grounds work she didn't complete and for managing teams that Olympic Heights High didn't even have.
Lucia's attorney said in court — and in front of the school board last week — that Lucia's extra supplements were approved by Olympic Heights' principal at the time, David Clark, in a common practice meant to pay school staffers for extra work they do.
"I know you all realize the tremendous responsibilities and numerous extra hours that an athletic director works, with many of those hours being uncompensated," criminal defense attorney Michael Salnick wrote to the board. "Over the years, Mr. Clark had advised Ms. Lucia that she would be paid with supplements from other areas where he could in order to compensate her for the amount of time she was putting into her job."
Clark told investigators he never discussed the supplements with Lucia.
In an uncharacteristically split vote, the school board voted four to three to fire Lucia. She's now on a 15-day unpaid suspension that began Sept. 22. During her suspension, she can appeal the board's action. If she doesn't appeal, the termination is permanent on Oct. 18.