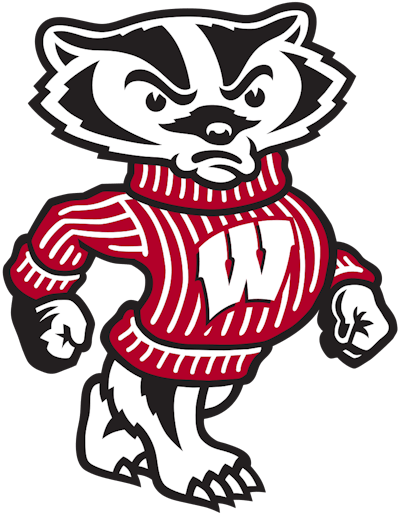 Former University of Wisconsin football coach Paul Chryst will receive a reduced buyout of $11 million, the school said Monday.
As reported by ESPN, Chryst, who was fired Sunday following a 2-3 start to the season, had more than $20 million left on a contract structured to pay him through January 2027. However, athletic director Chris McIntosh said Sunday that Chryst had agreed to take a reduced buyout, while not revealing the specifics.
Chryst is one of five Power 5 football coaches to be fired since the 2022 season began, at a total cost to those programs of $55 million, according to Front Office Sports.
Chryst will be paid his buyout no later than Feb. 1, and all funds will come from the University of Wisconsin Foundation, the school's fundraising organization.
McIntosh reached the decision to change coaches after a lengthy discussion Sunday with Chryst, who won 72 percent of his games (67-26) at his alma mater, as reported by Adam Rittenberg of ESPN. Wisconsin named defensive coordinator Jim Leonhard, a three-time All-America defensive back at the school, as interim coach for the remainder of the season.
Chryst's firing surprised many around college football. Illinois coach Bret Bielema, the former Wisconsin coach whose team beat the Badgers on Saturday, spoke to Chryst on Monday. Bielema left Wisconsin in 2012 for Arkansas but was fired there after the 2017 season.
"It's a grim reminder of the world we live in," Bielema said, according to Wittenberg. "I've been in that rodeo."
According to the Milwaukee Journal Sentinel, Wisconsin last October gave Chryst a new contract that included a raise of about $900,000 and a total compensation package of $5.25 million per year. That still placed him eighth among the 14 Big Ten Conference football coaches in terms of compensation.
Chryst was not available for comment Monday, Jeff Potrykus of the Journal Sentinel reported, but the coach had, under the terms of his contract, a duty to mitigate in the buyout section.
In short, if Chryst were to take a Division I coaching job or a job in pro football during the term of the liquidated damages, UW officials could deduct money from the buyout. That term now ends on Feb. 1.
McIntosh stressed that private funds will cover the buyout. "Everybody wants to be assured that they're not taxpayer dollars," McIntosh told the Journal Sentinel. "They are drawn from the annual fund, which is contributed to through a combination of ways. But those are private dollars we are using."