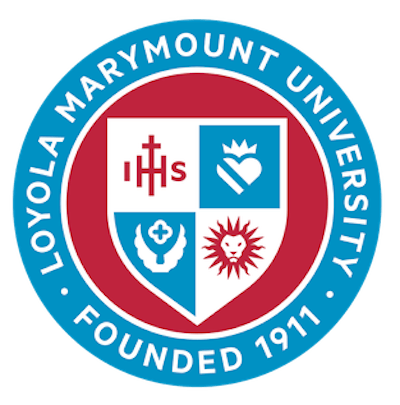 A former women's soccer coach at Loyola Marymount University in Santa Monica, Calif., is suing the school, saying she was wrongfully fired, according to a news report.
In the lawsuit, former Lions coach Jenny Bindon is alleging she encountered a split loyalty from players from the start, and that a member of the athletics staff said he did not care about the success of the women's teams, 2UrbanGirls.com reported.
Bindon's lawsuit — filed in Santa Monica Superior Court — contains other allegations, including breach of contract, retaliation, defamation and intentional infliction of emotional distress. Bindon is seeking unspecified compensatory and punitive damages.
An LMU representative could not be immediately reached for comment on the suit brought Oct. 21, the news site reported.
Bindon was hired to coach the Lions women's soccer team in December 2019. During her two seasons with LMU, she posted an overall record of 1-26- 1. In the 2020-21 season — which was played during the spring semester due to the coronavirus pandemic — the Lions posted a 1-7-1 record.
According to the lawsuit, Bindon encountered resistance from students, parents and members of the LMU athletic department shortly after she was hired.
"Despite Bindon's valiant and herculean attempt to motivate and inspire the students, her efforts were rebuffed," the suit states, as reported by 2UrbanGirls.com. "Her frank discussions as to the level of dedication needed to get back to the Sweet Sixteen were scoffed at."
Bindon said the athletes were insubordinate when it came to taking direction from Bindon, making it clear they were on the team only to build their resumes, the suit states. The athletes' alleged lack of dedication interfered with the progress of other team members who wanted to work hard and improve, according to the suit.
The allegedly undedicated students bragged to their other teammates that they had gotten rid of their last coach and would do the same with Bindon, according to the suit.
Athletics department management didn't take Bindon's concerns seriously and stated a concern only for the success of men's, but not women's teams, which disturbed the plaintiff because her contract was tied in part to wins, the suit states.
Bindon was placed on a 10-day leave after being accused of uttering the "N-word," a term she says she actually used in admonishing students to never say it, according to her suit. She returned to work on Oct. 8, 2021, and met with students, explaining how she sought mental health assistance and contacted a suicide prevention hotline, the suit states. An athletics department manager later told her that her psychological disclosures to her students caused them trauma and that she had committed misconduct, the suit states.
Bindon was fired on Oct. 28, 2021.