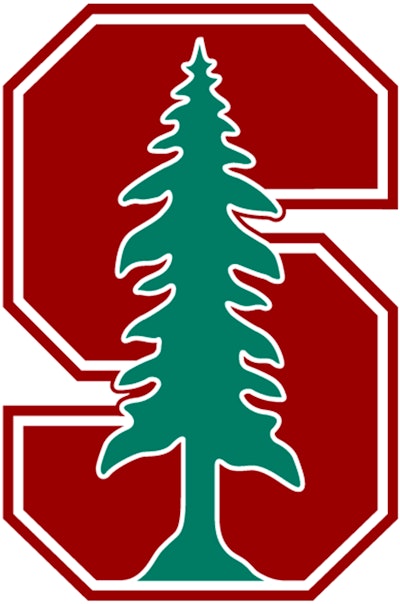 Stanford University has suspended the student entrusted with donning the quirky Tree costume as the school's unofficial mascot and the mascot of the Stanford Leland Junior University Marching Band for displaying a "Stanford Hates Fun" sign at a game Oct. 22.
As reported by ESPN, the suspension was first announced by the Stanford Tree's Twitter account Oct. 30, just over a week since the Arizona State game at Stanford Stadium where the sign made its appearance.
A Stanford athletic department spokesperson confirmed the suspension, stating, "The students comprising the executive committee of the LSJUMB have suspended the Tree mascot due to a violation of the band's policies and processes."
It's not clear how long the suspension will last, but the student who preceded the suspended individual in the Tree timeline will assume mascot duties in the interim.
The banner was unfurled during halftime of the Arizona State game with help from the Sun Devils mascot and came in response to the perception among students that the university is suppressing "social opportunities" on campus, reported ESPN, citing The Stanford Daily student newspaper.
As reported by ESPN's Kyle Bonagura, the Stanford Tree and the marching band both have histories of suspensions. In 2016, the band was suspended for reasons that included hazing, sexual harassment and alcohol abuse. In 2006, two students who served as the Tree mascot were suspended — one after getting ejected for dancing in an undesignated area during an NCAA women's basketball tournament game, and the other after her blood alcohol level measured 0.157 during a men's basketball game against the University of California.