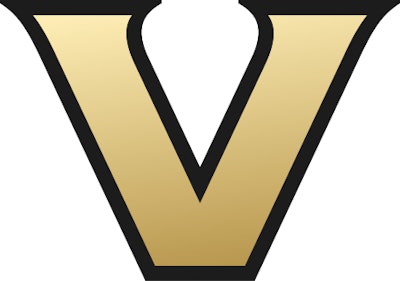 A monthlong internal review of a Vanderbilt University assistant football coach's social media post has determined that the coach was neither discriminatory nor targeting any group, but that the post still violated university policy.
As reported by The Vanderbilt Hustler student newspaper, the university's Equal Opportunity and Access Office determined that Dan Jackson's online comment did not violate Vanderbilt's anti-harassment policy. However, it violated the Electronic Communications and Information Technology Resources policy for university staff, which prohibits "unprofessional communication that could negatively impact Vanderbilt's reputation or interfere with Vanderbilt's core mission."
On Nov. 4, Jackson appeared to support controversial rapper Kanye West, whose antisemitic public statements have drawn widespread criticism and condemnation, in a comment made from his personal Facebook account.
"Kanye is two steps ahead of everyone," Jackson's comment read. "He's not crazy. People try to silence him because he thinks for himself. People don't want that. Rappers and athletes are taught they need to think the same as the media/politicians. If they have an opinion that is opposite the mainstream, they're called crazy. More people need to wake up and speak their mind."
After coaching in Vanderbilt's game Nov. 5, Jackson was asked to "step back" from his duties on Nov. 7 while the EOAO conducted a review of his social media post.
Related: Vanderbilt Coach Who Defended Ye's Antisemitism Will 'Step Back' During Internal Review
Jackson has remained suspended from his official duties, and is undergoing prescribed educational measures.
"Coach Jackson remained away from his duties and the athletics department for the remainder of the 2022 football season and is in the process of completing relevant educational work, including unconscious bias, inclusion and anti-discrimination sessions offered by campus and community resources, including EOA and the Office for Equity, Diversity and Inclusion," as statement by athletic director Candice Lee reads, as reported by the Hustler. "He is also receiving coaching on leadership and social media use. These sessions will continue throughout the spring semester at minimum."
Jackson released a statement in tandem with Vanderbilt's, saying, "A few weeks ago, I read a social media post made by a lifelong friend whom I've mentored for over 20 years. I interpreted his post as a statement asking for equality and fairness in media coverage of all individuals. Without knowledge of recent actions by the individuals mentioned in the original post, including Kanye West, I impulsively replied. My emotion surrounding mental health and athletes using their voice for positive change were at the forefront of my comment."
Alongside Lee, Vanderbilt chancellor Daniel Diermeier sees the situation as an opportunity for growth within the university community in terms of engaging in "healthy and civil discourse," the Hustler reported.
"We recognize that we have more work to do and that creating a welcoming environment is a continuous effort based on learning and growing," Diermeier said. "We are in discussion with the Jewish community and other groups to ensure that we are making strides in pursuit of our cherished values of inclusion, acceptance and belonging."