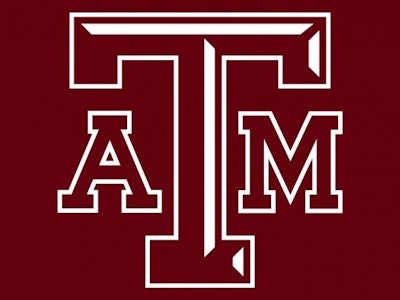 A rare administrative technical foul was called on Texas A&M's men's basketball team Wednesday night, when the Aggies were late to the floor after a scramble back to their hotel to retrieve their game jerseys.
Florida's Will Richard made the free throw for a 1-0 Gator lead before the game clock even started. It turned out to be a rare lead for Florida, with A&M winning the game, 66-63.
The administrator behind the administrative technical appears to have been a student manager, but A&M coach Buzz Williams took the blame.
"I forgot the jerseys in my hotel room," Williams said, as reported by The Associated Press. "That's probably the right way to say it because I used to be a manager. If that would have happened, my head coach would have stuck up for me. You don't want the jerseys to get wrinkled so they hang them in my room, and I just forgot to put them on the bus.
"It's my fault and it won't happen again."
The Aggies used the mix-up as motivation. "I think the jerseys were a big part of that," said A&M's Julius Marble, who finished with 17 points and six rebounds in the victory.
Marble said the team was willing to play in practice jerseys.
"It was an option. They were maroon," Marble said. "We're like, 'Look, we'll wear the practice jerseys. We're underdogs. We'll grind it out. We don't care.'"
When confronted with how the jersey's could have been overlooked in the first place, guard Tyrece Radford, who also scored 17 points, said, "Just moving too fast, I think, just trying to get here, so ready for the game. Just moving too fast honestly. From the outside looking in, it probably looked like it was a big distraction, but [coach] does his best to keep us locked in and just trying to turn a negative into a positive."
Pregame technicals have typically been limited to players who dunked during warm-ups, a rule that no longer exists.
But those cases didn't involve a visiting team's bench being left vacant for an awkward period of time before tipoff.
"I'm 37, I've played basketball my whole life and that's never happened to me in an aspect or any point in my career," Florida coach Todd Golden said, according to the AP. "It wasn't ideal. I thought we were ready to go and we were sitting there maybe 15 or 20 minutes, waiting for these guys to show up. It is what it is. We didn't handle the situation well enough."