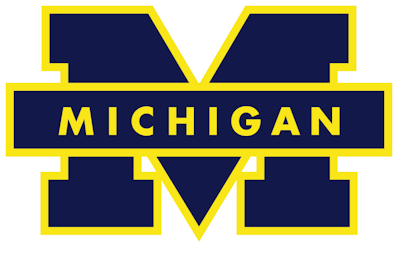 University of Michigan assistant football coach Matt Weiss, on administrative leave amid an investigation into potential computer access crimes, has been fired.
Weiss served as the Wolverines' co-offensive coordinator and quarterbacks coach.
"After a review of University policies, the athletic department has terminated the appointment of co-offensive coordinator/quarterbacks coach Matt Weiss," athletic director Warde Manuel said in a statement, as reported by Wolverines Wire. "Consistent with university policy, we will have no further comment on this personnel matter."
Weiss was terminated Friday, two days into an investigation of actions that allegedly took place within the football program's Schembechler Hall.
Related: Michigan Coach on Leave, Investigated for 'Computer Access Crimes'
Since being placed on leave, it was learned that someone other than the email account holder had illegally accessed university email. That person's actions were reported by someone else within the building, Wolverines Wire reported.
Weiss issued a statement of his own Friday via Twitter.
According to Wolverines Wire, Isaiah Hole, "Weiss came aboard in 2021 after overseeing the run game with the Baltimore Ravens. He was considered an emerging coach and was rumored to be a likely candidate to join Jim Harbaugh if he departed for the NFL."