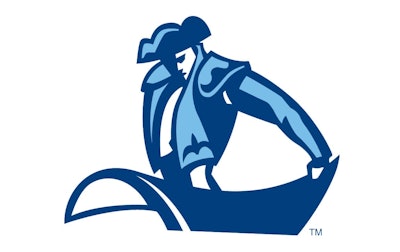 The University of San Diego and athletic director Bill McGinnis released a statement Tuesday announcing the retirement of longtime football coach Dale Lindsey, but Lindsey told a different story less than 48 hours later.
Lindsey, who led the Toreros for 10 seasons, is now claiming that he never actually chose to retire, but rather was forced out by McGinnis.
"I did not f--ing retire," the 80-year-old Lindsey told The San Diego Tribune. "I was shown the door and would like to coach. That's my story, and I'm sticking to it."
Tuesday night's media release USD stated that Lindsey "will retire from coaching at the University of San Diego." Linsey claims that in a meeting with McGinnis that he was told "'You no longer work here. Goodbye.' '"
According to Don Norcross of the Tribune, when asked Wednesday if Lindsey was fired, McGillis said: "What I can share is that by every measure of success, Dale Lindsey has been absolutely tremendous.
"When you look at the vision of our athletic program, our principles of winning in the classroom, winning on the playing field and winning in the community, we have a model college football program and that is in large part due to Dale Lindsey's outstanding leadership."
Asked again if Lindsey was fired, McGillis declined to directly answer the question, saying: "He is absolutely a fantastic head coach. He has demonstrated great integrity, values that match the University of San Diego, a commitment to education and mentoring his players in a way that will benefit them for the rest of their lives.
"And we look forward in the future to honoring him and celebrating a remarkable legacy."
A defensive coordinator at USD, Lindsey was asked by the previous AD to oversee the football program on an interim basis after head coach Ron Caragher left for San Jose State. Within weeks, Lindsey was hired as the Toreros' head coach.
According to Norcross, Lindsey was the NCAA's oldest Division I head coach, as well as USD's winningest football coach. He went 80-30, winning or sharing seven Pioneer Football League championships and advancing to the Football Championship Subdivision playoffs five times.
"I wasn't planning on retiring," Lindsey, a former NFL teammate of Jim Brown in Cleveland, said. "I know chronologically how old I am. But I don't function like an 80-year-old man. If you just sit at home, you become a vegetable — and vegetables die sooner or later. I've seen too many coaches work their ass off for 40 years, think they're going to go off to some golden parachute retirement.
"Then they're dead in six months. I don't want to be one [of those], nor do I intend to be one."