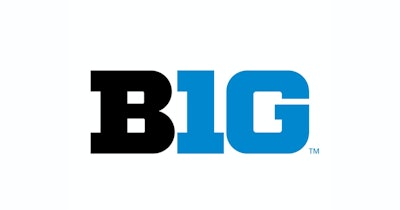 This Big Ten announced Wednesday that it has hired former MLB and television executive Terry Petitti as its next commissioner.
According to the Associated Press, Petitti will assume the position May 15 in the wake of Kevin Warren's departure to the Chicago Bears, where he will be CEO and president.
As the Big Ten continues its negotiations around broadcasting rights, Petitti's experience in the television industry will come in handy, as he held senior roles at CBS Sports and ABC Sports overseeing rights acquisition deals for a variety of sports leagues.
Prior to his time in television, he spent more than a decade with the MLB where he was involved in all aspects of the league, including leading broadcast and digital media, special events, MLB Network, MLB social media, consumer products and licensing, marketing, youth development, international, and security.
"At this important and transformational time in collegiate athletics, it is truly my great honor to be chosen by the Council of Presidents and Chancellors as the commissioner of the Big Ten Conference," Petitti said in a statement. "I am energized to work alongside the best athletics directors, coaches, conference staff and board in the country as — together — we continue to elevate the academic and athletic experiences and resources for our 14, soon-to-be 16, world-class universities with nearly 10,000 incredible student-athletes.
"Thank you to the extraordinary people and places that have led me to this next challenge in my career. I am ready to get to work for the Big Ten Conference community."
Petitti takes over one year before the USC and UCLA are slated to join the Big Ten.
"Tony's capabilities to navigate the complexities of changing marketplace environments, history as a collaborative leader, and passion for academics and collegiate athletics made him the right leader, at the right time, for the Big Ten Conference," said Maryland president Darryll J. Pines, who led the Big Ten search.