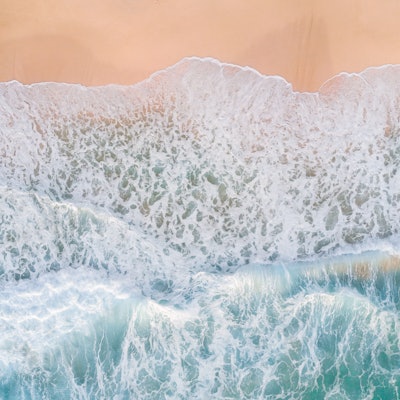 File Photo/Unsplash
A basketball coach in Atlanta, Ga., died while trying to save children at a beach in Florida this week.
Coach Charles "Chuck" Johnson died while trying to save Maynard Jackson High School junior, Bryce Brooks, 16. The teen jumped into the ocean to save four children pulled in by the currents. Johnson and Brooks died during the rescue attempt Monday.
The incident happened at a beach in Escambia County, Fla, near Pensacola, WXIA-TV reported. The area is in Florida's panhandle bordering the Alabama state line.
Johnson was a basketball coach with the Atlanta-based Healthy Lifestyle, Healthy Kids, a nonprofit organization that focuses on preventing childhood obesity.
Brooks' family said their son called for help and that's when Johnson and another family friend jumped in to try and save the group. The currents were too strong and took the Johnson under.
Jabari King, the founder of HLHK, knew Johnson for 40 years. He said they grew up together in Decatur. He said Johnson was always willing to help and bring out the best in people.
"He was the heart of the basketball program. He coached the 20/26 team. And the boys really respected him," King said.
King said the kids Johnson coached broke down crying when they heard the news of his passing.
"I got the phone call and said he had drowned. And I knew that he was down in Florida. That's the reason why he wasn't at practice with us because he's normally with us, at that time of night—and just disbelief," King said. "I wanted to make sure that it was not... I wanted it to be somebody else and not him."
Desmond Stegall, the head baseball coach at Maynard Jackson High School, said the late coach was also a supporter of the Jaguars baseball team.
Stegall told WXIA-TV he was shocked to hear about Coach Chuck's death. He said he couldn't stop thinking about Coach Chuck's family, and the three children he leaves behind.
"When I heard how it happened, I was like, 'Yea, that's Chuck,'" Stegall said. "It was just so unexpected--my heart. When I heard how it happened as a rescue trying to save some kids, I wouldn't expect Chuck not to try to help."
Stegall said Johnson was known for his energy and his smile. He also added that the coach inspired many kids he mentored and helped over the years.
"It's just his energy-- the light that he signed on athletics no matter if you knew him or not. His smile would light up the entire gym if he could. He was always helpful. He's going to be missed," he told WXIA-TV.
A candlelight vigil is planned to honor Johnson at the First Iconium Church, in Atlanta, which has a basketball gym on Moreland Avenue.