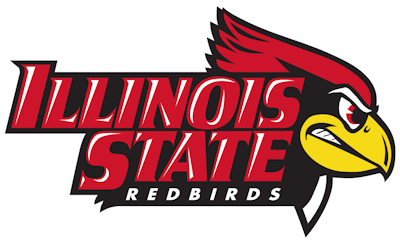 Illinois State University announced Thursday that athletics director Kyle Brennan has resigned. The announcement came amid questions raised by WGLT about spending on a donor trip to Indianapolis which included a stop at a strip club.
WGLT — a public radio station owned by ISU — reported that it was planning to publish a story Thursday about the December 2021 trip when ISU preemptively announced Brennan's resignation. Brennan and another top athletics administrator spent more than $23,000 on the one-day trip, WGLT reported.
The trip sheds new light on ISU Athletics' relationship with Aaron Rossi, who quickly became a multimillionaire after his company emerged as a COVID-19 testing giant during the pandemic.
Less than two months after the trip together, Rossi pledged a $3 million donation to Redbird Athletics' new Indoor Practice Facility.
WGLT reported that ISU would not say if that money ever materialized; Rossi was indicted on federal tax fraud charges weeks after the pledge, and a judge restricted his ability to spend money. Rossi and his company, Reditus, remain under federal investigation.
The trip, which had not been previously reported, was at least partly paid for using money held by the ISU Foundation, the university's fundraising arm. The ISU Foundation's own guidelines prohibit "lavish" or "extravagant" spending, even for donor events.
Brennan declined a request for an interview prior to his resignation, WGLT reported. In response to questions from WGLT on Wednesday, ISU acknowledged spending that "appears to be inconsistent with the University's mission and values" and pledged a full financial review of the athletics department.
"The Redbird community has a deep loyalty and commitment to Illinois State as shown by the rich culture of philanthropy at the University. Donor relationships fostered with individuals and organizations seek philanthropic investments that help advance the ISU experience for students, faculty, and staff," ISU said in a statement, as reported by WGLT. "While donor cultivation activities are an integral part of building and maintaining donor relations, they are expected to be fiscally reasonable and responsible, and to be consistent with the University's mission and values. These practices are continually under review. The University has been made aware that spending for some cultivation activities appears to be inconsistent with the University's mission and values. The University will be conducting a full financial audit of the Department of Intercollegiate Athletics."
In Thursday's resignation statement, ISU said "a decision regarding who will serve as acting athletics director is forthcoming. Until that announcement is made, Athletics staff will report to Interim President Aondover Tarhule." One of Brennan's top deputies, Mark Muhlhauser, was also on the Indianapolis trip. Muhlhauser remained on staff Thursday.
"I want to thank Kyle for the energy and dedication he brought to this position," said Tarhule. "Under his leadership Redbird athletes have achieved great success in the classroom and in competitions. I wish him the very best in his future endeavors."
A national search will be conducted for a permanent replacement.
A poll on the ISU student newspaper website, The Vidette, asking if readers "agree with athletic director Kyle Brennan's decision to resign?" showed as of Friday morning that 73 percent of respondents agreed with the decision.
With Thursday's announcement of @ISURedbirds athletic director Kyle Brennan resigning, take a look back at his career at @IllinoisStateU⬇️

PHOTOS: https://t.co/LPug98GVTy pic.twitter.com/bUS9bLm46l

— The Vidette (@The_Vidette) April 13, 2023