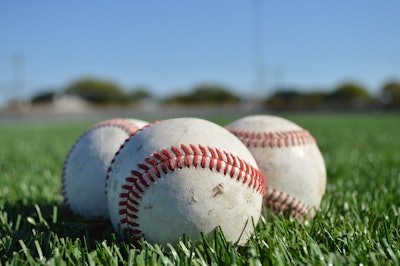 File Photo/Unsplash
The rest of the baseball season for a Florida high school has been canceled as the school district investigates a Title VI discrimination claim involving a text message with a racial slur.
WFTX-TV in Southwest Florida reported that the Fort Myers High School Green Wave baseball team won't play anymore this school year as the School District of Lee County investigates claims stemming from an incident on Feb. 14, 2023.
Title VI is part of the Civil Rights Act, which looks into whether or not there was discrimination based on race, color or national origin.
A text message obtained by WFTX-TV reportedly shows a racial slur that was allegedly sent by assistant head coach Alex Carcioppolo. He was dismissed two days later from his probationary contract after an inappropriate text message sent to the team, the district's spokesperson told WFTX-TV.
The head coach is longer with the team because of the integrity of the investigation, the spokesperson told WFTX-TV. He is still a teacher at the school.
The Title VI investigation is legally required because the school receives federal money. It's an investigation FGCU law professor Pamella Seay told the news station goes beyond the message.
"The next step however is to make sure there is nothing further going on. How deep does this go, how high up, and how entrenched is this?" she said.
On April 6, several players walked out and forfeit a game, the day after the head coach, Kyle Burchfied, was removed the from the team. After that, there were no practices or games.
On April 13, the school's principal canceled the rest of the season after talking to parents with the team, citing the current status of the team and that staff is not able to provide a viable path forward.
Seay says the move shows consequences for all the behavior.
"If based on their preliminary investigation the school district determined this went beyond one person, then the cancellation might be the best response," she explained. "Counseling and training would go very far to respond to this. As a wake-up call, I think that's one of the best things to come out of this, is that it doesn't happen again."
Principal Robert Butz sent out an email on Thursday about the decision to cancel the rest of the season, later stating more information will be given next week.
"This was not an easy decision to make, but the current status of our team and coaching staff does not provide a viable path forward for the remainder of the season," Butz wrote, as reported by WFTX-TV.
Fort Myers High School had six games remaining with a game scheduled for Friday night against Gulf Coast.