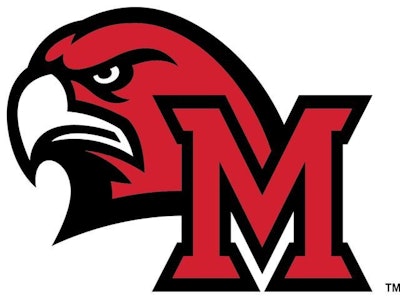 Miami University women's basketball coach DeUnna Hendrix resigned last week following an investigation into alleged misconduct, a university spokesperson said, as reported by ABC affiliate WCPO in Cincinnati.
The Athletic first reported Friday that the school became aware of "intimate text communications" between Hendrix and a player. The school said Hendrix was immediately suspended amid an investigation.
The Athletic obtained the communications from a university source. They included more than180 text messages exchanged over an 11-day period. "In them, Hendrix wrote 'I love you' and 'You're my baby' and told the player 'I. Can't. Wait. To. Squeeze. You.' In all, more than 30 of the messages were of an intimate nature," according to the report.
In a statement to The Miami Student, Alecia Lipton, Miami University associate director of media relations, said the university's priority was the health and safety of its athletes.
"When Miami University learned of information suggesting that DeUnna Hendrix, former women's head basketball coach, was in violation of university policy, it took swift action by placing her on interim suspension as it conducted an investigation," Lipton wrote. "There were no allegations of criminal activity nor was there an indication of a Title IX Sexual Misconduct violation, however this investigation led to her resignation. Had she not resigned, the university would have pursued the termination process."
Miami told WCPO that what was found during the investigation is confidential and protected student information. While The Athletic report does not name the student, it says the player professed their love for Hendrix.
Hendrix had been in Oxford since 2019, finishing the 2022-23 season with a 12-19 overall record (7-11 in the Mid-American Conference). When the school announced her resignation, Hendrix said, "I can't express the amount of gratitude I have for this prestigious institution and its leadership. ... I look forward to the next phase of my career and continue rooting for the RedHawks," WCPO reported.
Miami said it has begun its search for its next head coach.