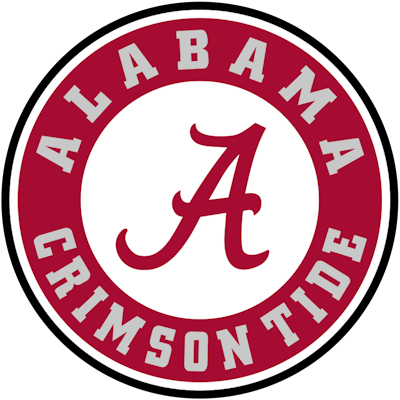 University of Alabama fired baseball coach Brad Bohannon on Thursday amid a widespread investigation into suspicious betting activity on the Crimson Tide's game against Louisiana State in Baton Rouge six days ago.
As reported by David Purdum, sportsbook surveillance video captured at Great American Ballpark in Cincinnati indicated that the person who placed the bets on Friday's game between the schools was communicating with Bohannon at the time, multiple sources with direct information about the investigation told ESPN, for which Purdum serves as a staff writer.
The Ohio Casino Control Commission shut down all wagering on Alabama baseball, as did its counterparts in Indiana and New Jersey.
NCAA policy prohibits athletes, coaches and personnel from betting on sports.
"The NCAA takes sports wagering very seriously and is committed to the protection of student-athlete well-being and the integrity of competition," a spokesperson for the NCAA said Thursday, as reported by ESPN. "We will work with our partners to protect student-athletes and the sports they play. The association is monitoring the situation.
"Due to confidentiality rules put in place by NCAA member schools, the NCAA does not comment on current, pending or potential investigations."
The OCCC's investigation centered on two bets on the Tigers to win from the same unidentified customer, multiple industry sources told ESPN. A source familiar with the investigation told ESPN's Pete Thamel that there's "no reason to believe any student-athletes are involved."
Alabama's scheduled starting pitcher, ace Luke Holman, was scratched before the LSU game because of back tightness and was replaced by sophomore Hagan Banks, who hadn't started since March 16. LSU won the game 8-6.
The OCCC was alerted to the alleged activity Friday by independent Las Vegas-based integrity firm U.S. Integrity, which works with the OCCC and the SEC to monitor the betting market, ESPN's Purdum reported. U.S. Integrity alerted to its clients Friday, and the OCCC halted betting on college baseball games involving Alabama. The SEC has contracted with U.S. Integrity since 2018 and has used the firm to monitor all conference events, including baseball.
As reported by The Tuscaloosa News, Southeastern Conference commissioner Greg Sankey issued the following statement:
"The University of Alabama has taken swift action after information about baseball sports wagering activity was questioned by industry regulators. Ensuring the integrity of athletic competition is our highest priority, and for that purpose the SEC monitors gambling activity through its relationship with US Integrity and has done so since 2018. There must be zero tolerance for activity that puts into question the integrity of competition. We will remain in communication with the University throughout its ongoing review and will have no further comment at this time."