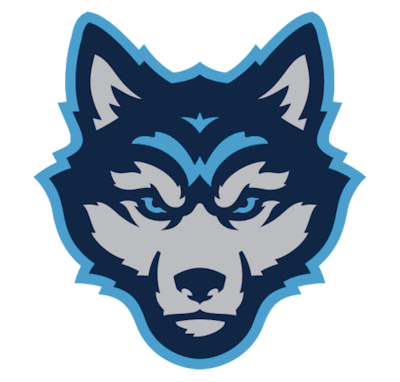 An open records request has shed light on the resignation of LaRon Ragsdale, who served as athletic director at Sun Prairie (Wis.) West High School until a postgame confrontation with a boys' basketball player in January prompted him to step down immediately.
As reported by the Wisconsin State Journal, based on the records received by the Sun Prairie Area School District, Ragsdale wrote a two-sentence resignation email less than 20 minutes removed from the hallway confrontation in which he and the player had to be restrained and separated.
"Today is my last day and I will not be returning," Ragsdale wrote in an email sent at 9:46 p.m. to the district's human resources director, the district-wide activities director and a Sun Prairie West athletic administrative assistant. "We can discuss it tomorrow when I clean out my office."
The subject line read "Resignation today." The hallway incident had run its course just before 9:30, according to a police report likewise obtained through a public records request. One officer was present for the game, and at least seven more arrived after a call for backup to address the hallway incident. Student names were redacted from the police report.
An open records request for video of the incident was denied. However, the police report describes what happened based on a viewing of the video. Here is that description, as reported by the WSJ:
Two Sun Prairie West players waited in a hallway outside the Verona locker room after the game, then spoke with Wildcats players before coaches from both teams separated them.
One West player walked toward the door, apparently toward the Verona team bus. West students tried to prevent the interaction but the player, whose name was redacted, broke free and continued toward the door. Ragsdale was seen saying something toward the player.
The player stopped and said something toward Ragsdale before they came face to face. A group of people who tried to separate Ragsdale and the player included Janice Chestnut, whose son Darius was a senior wing for the Wolves.
Ragsdale walked toward the player, who was being held back, while both were speaking to each other. Ragsdale took off his lanyard and radio and set them on a bench.
The player, described in the report as "still very animated" and trying to pull away, was being held back by Janice Chestnut, a staff member and a student and then was moved up against a wall. Ragsdale walked toward the player before school staff tried to move him away from the confrontation. Ragsdale eluded them and ran toward the player, who still was being restrained against the wall.
District-wide athletic director Eric Nee has been overseeing Sun Prairie West's athletics and activities since Ragsdale's departure.
Ragsdale did not respond to a message seeking comment. Janice Chestnut declined to speak with a reporter.
Ragsdale ran into Janice Chestnut as she attempted to grab him, causing her to stumble backward. She grabbed hold of the hood of Ragsdale's sweatshirt with one hand and had her other hand around his neck area. A student also tried to pull Ragsdale away from behind. Ragsdale pivoted and tried to push away Janice Chestnut. They separated and Ragsdale walked outside with a student.
Sun Prairie police did not file charges and closed the case Feb. 10, according to the WSJ. The Sun Prairie School Board accepted Ragsdale's resignation at a Feb. 13 meeting.