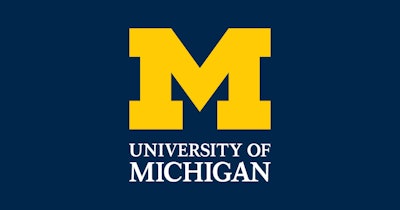 Michigan head football coach Jim Harbaugh said Thursday that an error in the school's vetting process led to the hiring of Glenn "Shemy" Schembechler as the team's assistant director of recruiting.
Glenn is the son of Bo Schembechler, who Harbaugh played under from 1982 to '86.
Glenn Schembechler was hired last month by Michigan only to step down three days later due to a number offensive and insensitive social media posts he made, including several suggesting that slavery and Jim Crow had the positive effect of strengthening Black individuals and families.
"Once I became aware of things that were offensive -- offensive to me, offensive to other members of our team -- [we acted]," Harbaugh said, according to MLive.com. "We didn't want that mindset around."
Harbaugh made the comments at a Sound Mind Sound Body football camp at Wayne State University. He said that Michigan has since dropped the third-party human resources that handled the hiring of Schembechler.
"I've known Shemy for a long time, but there's no sacred cows," Harbaugh said according to MLive. "It's not who we are — it's not us."
Schembechler has since issued a lengthy apology through a crisis-communication PR firm. The statement defended his family's legacy but ultimately declared, "I was wrong."
"I read the report myself," Harbaugh said. "We have a company that vets that — social media — and they came back and (cleared him). We've got a new company doing that (now), but they've got to be better.
"I'll take responsibility for that. If somebody can find that in a day, then we have to be better ourselves."